Solid 2Q sales in construction saves the day at Deere during a global agricultural downturn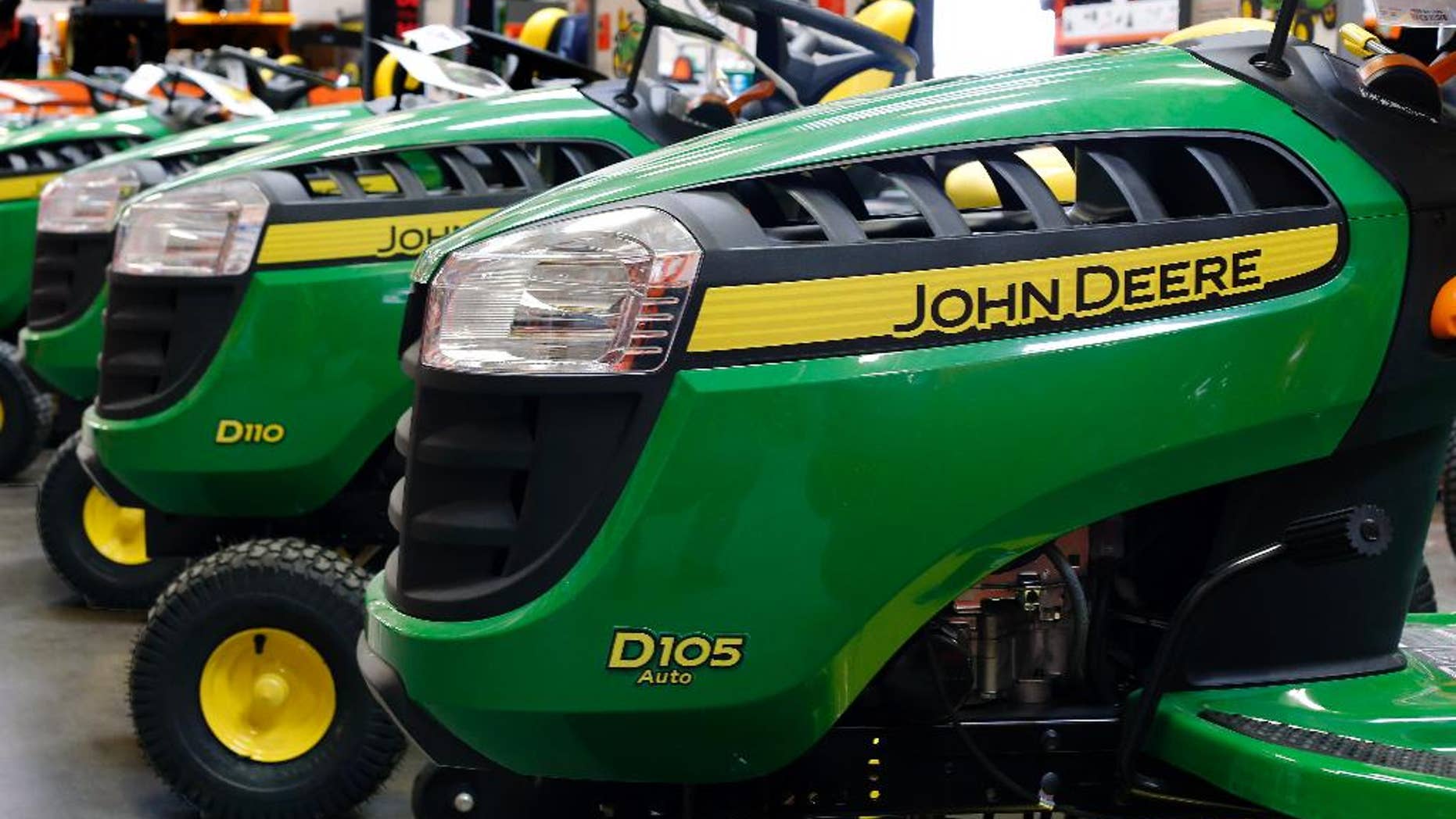 MOLINE, Ill. – Solid sales in its construction equipment offset a global agricultural slowdown for Deere, and the company raised its outlook for the year.
Deere's shares rose nearly 4 percent in morning trading Friday.
The company's most profitable business is making and selling its green tractors and other farming equipment. But with less demand for large farm equipment, Deere is relying more on its backhoes, excavators and other construction equipment to grow sales. A surge in home construction in the U.S. is likely helping. In April, builders broke ground on homes at the fastest pace in more than seven years, according to the Commerce Department.
Deere said sales of farming equipment fell 25 percent from a year ago to $5.77 billion in the second quarter, due to lower shipment of farm machines and the effects of the stronger U.S. dollar. For the full year, Deere expects farming equipment sales to fall 24 percent from the year before. Meanwhile, sales of construction and forestry equipment rose 2 percent to $1.63 billion and it expects them to also rise about 2 percent for the year. Deer's financing unit, which gives loans to customers to buy equipment, also improved, with revenue rising 14 percent to $653 million.
The company said its second-quarter earnings fell 30 percent to $690.5 million, compared with $981 million last year, but it was still better than Wall Street had expected.
The Moline, Illinois, company posted net income of $2.03 per share, which easily beat the per-share earnings of $1.57 that analysts were looking for, according to a survey by Zacks Investment Research.
Revenue fell 18 percent to $8.2 billion in the period, beating analyst expectations for revenue of $7.6 billion, according to Zacks .
Profit for 2015 is now expected to be around $1.9 billion, the company said, up slightly from the $1.8 billion it had projected earlier this year.
"John Deere expects to be solidly profitable in 2015, with the year ranking among our stronger ones in sales and earnings despite the pullback in the farm sector," said Chairman and CEO Samuel Allen in a printed statement.
Shares of Deere & Co. rose $3.52, or 3.9 percent, to $92.98 in morning trading Friday. Its shares are up 3.7 percent over the past year
_____
Elements of this story were generated by Automated Insights (http://automatedinsights.com/ap) using data from Zacks Investment Research. Access a Zacks stock report on DE at http://www.zacks.com/ap/DE
_____
Keywords: Deere, Earnings Report