Sheriff's deputy fatally shot by fleeing suspect in Indiana, police say
By Elizabeth Zwirz, ,
Published March 02, 2018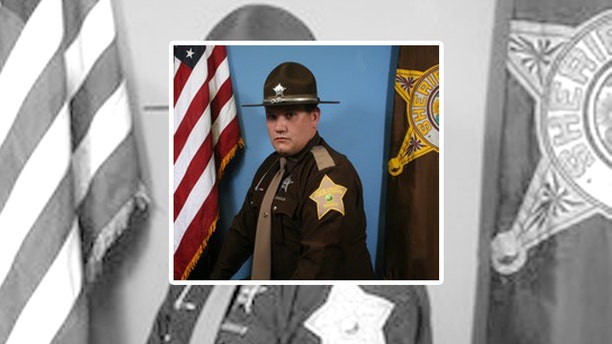 A Boone County Sheriff's deputy in Indiana was fatally shot Friday morning after attempting to apprehend a fleeing suspect, police said.
Jacob Pickett was critically wounded while assisting in the chase and later passed away, Indiana State Police confirmed in a statement.
Pickett is the first person killed in the line of duty from the Boone County Sheriff's Office since 1935, police said.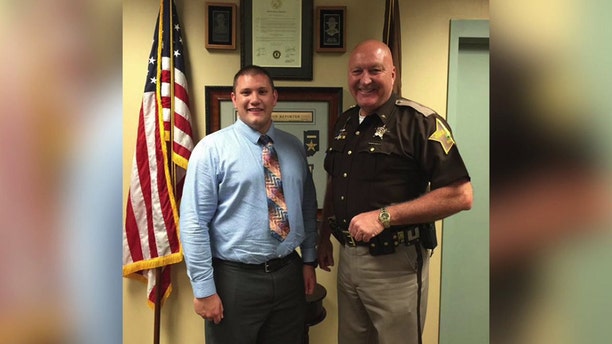 Officers with the Lebanon Police Department were at the scene to serve a woman an outstanding warrant around 9:30 a.m. Friday. They then spotted a man, who they recognized as John D. Baldwin Jr., 28, who also had an outstanding warrant for violation of probation for possession of a syringe, a statement from Indiana State Police said.
Police said Baldwin Jr. was ordered to stop, but instead he fled the scene in a silver Ford Focus with two other people, later identified as John Baldwin Sr., 55, and Anthony Baumgardt, 21.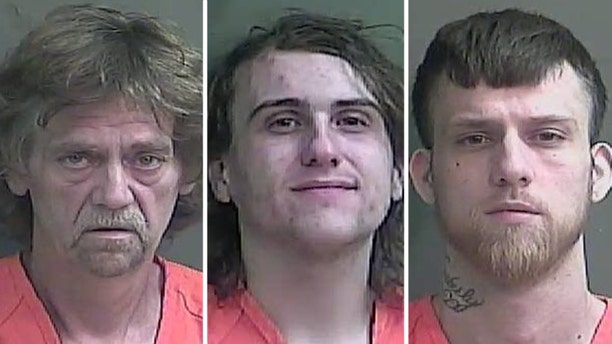 A chase for the men through Lebanon ensued and officers were joined by the Boone County sheriff's deputy, police said. The car stopped and two of its occupants got out and fled, Superintendent Doug Carter of the Indiana State Police said during a news conference.
"While chasing one of the suspects the Boone County Deputy was shot," according to police.
Baumgardt is the suspected shooter, Carter said, adding that Pickett was shot in the head after getting out of his car.
The shooting suspect was injured by officers, police said in the statement, but he is not experiencing life threatening injuries, Carter said. He will be incarcerated when he is able to leave the hospital.
Baldwin Sr. fled the area on foot and was later located by authorities, police said. Baldwin Jr. took off from the scene in the vehicle again and was later caught by officers during a second chase.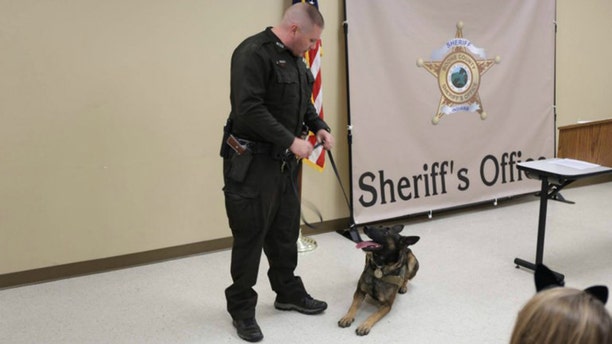 Pickett is from Brownsburg, Indiana and has worked for the Boone County Sheriff's Office since July 2015, police said. He was the head K9 handler for the department and worked with his canine partner, Brick, for more than two years.
Speaking during the news conference, Sheriff Mike Nielsen described Pickett as a "good man" and a "warrior."
"There are no words that can explain the grief that we feel today," Nielsen said.
Pickett leaves behind a wife and two young boys, the sheriff said.
Before joining the Boone County Sheriff's Office, Pickett was a deputy with the Tipton County Sheriff's Department and a jailer at the Marion County Jail
Pickett is an organ donor, police said, and he and his family will "continue to selflessly" serve even after his death.
https://www.foxnews.com/us/sheriffs-deputy-fatally-shot-by-fleeing-suspect-in-indiana-police-say