Shavon Randle: Texas authorities believe missing teen girl in grave danger
By ,
Published June 28, 2017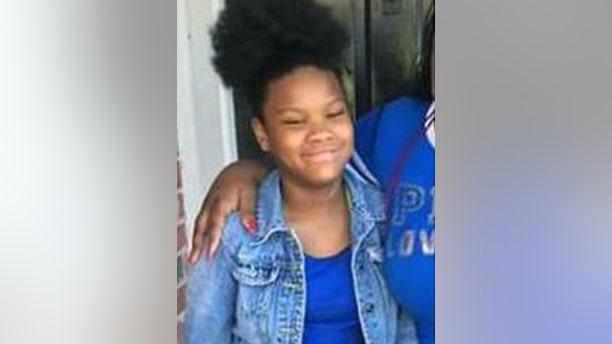 Authorities in Texas issued an Amber Alert Wednesday for a missing 13-year-old Dallas-area girl that they believe to be in grave danger.
Shavon Le'Feye Randle, of Lancaster, was last heard from at approximately 10 a.m. local time. Fox 4 News reported that the girl was reportedly taken against her will by an unknown male in a white four-door sedan with damage on rear passenger side panel.
The Dallas Morning News reported that a family member told police that she had received a phone call from a man who threatened to hurt Shavon and said she was being held against her will.
Shavon is described as standing five feet, five inches tall and weighing approximately 120 pounds. She has black hair, brown eyes, and was last seen wearing a white t-shirt and blue basketball shorts.
Anyone with information about the Shavon's whereabouts is asked to contact the Lancaster Police Department at 972-218-2711.
Click for more from Fox4News.com.
https://www.foxnews.com/us/shavon-randle-texas-authorities-believe-missing-teen-girl-in-grave-danger