San Francisco Court to Hear Appeal by Tucson Rampage Suspect
By ,
Published December 01, 2015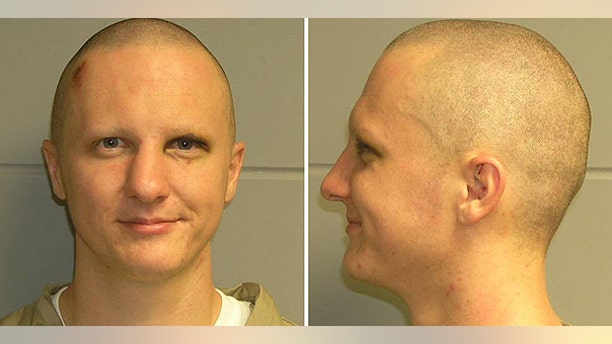 Lawyers for the suspect in the Tucson shooting rampage that wounded Rep. Gabrielle Giffords will argue before an appeals court Tuesday that there is no evidence their client can be made mentally fit for trial within four months and they want his forced medication halted.
Prosecutors maintain Jared Lee Loughner is improving at a prison facility in Springfield, Mo., and can be made competent to stand trial on charges he killed six people and injured 13 others in a Safeway parking lot Jan. 8.
Loughner has been treated in Missouri after U.S. District Judge Larry Burns in May declared him mentally unfit to stand trial.
Burns ruled in late September that it's probable the 23-year-old can be made fit for trial and extended Loughner's four-month stay there by another four months. So far, the judge has agreed with prosecutors in all major disputes about Loughner's fitness for trial.
Loughner has pleaded not guilty to 49 charges stemming from the shooting spree.
Prosecutors asked the 9th U.S. Circuit Court of Appeals to reject the requests by Loughner's lawyers, saying Burns made the correct decision in extending Loughner's stay in Missouri and that the medication has improved his mental condition.
Defense attorneys said even if Loughner can be made fit, his right to a fair trial could be violated because of the possible sedative effect of the drugs he's being forced to take.
Loughner's lawyers cited their client's behavior at a Sept. 28 hearing during which he appeared to be paying attention but sat still and expressionless even as witnesses testified about emotional topics, including the shooting and Loughner's mental health. They say such behavior at a trial would harm Loughner's chances of receiving fair treatment.
Defense lawyers also say Burns failed to fully consider possible negative side effects from Loughner's forced medication or put a limit on his future dosage.
Prosecutors said Christina Pietz, a psychologist who has been treating Loughner, has testified that Loughner is improving and hasn't experienced side effects from the drugs.
Another key issue in Loughner's appeal is whether prison officials or a judge should decide whether a mentally ill person who poses a danger in prison should be forcibly medicated.
Prosecutors say the decision is for prison officials to make, while Loughner's lawyers say it's up to a judge.
A week ago, Burns ruled the prison is justified in giving Loughner drugs to confront the danger he poses to himself. He said a hearing in his court, therefore, is unnecessary.
https://www.foxnews.com/us/san-francisco-court-to-hear-appeal-by-tucson-rampage-suspect