Philadelphia firefighter among two killed in row house blaze
By Samuel Chamberlain, ,
Published January 06, 2018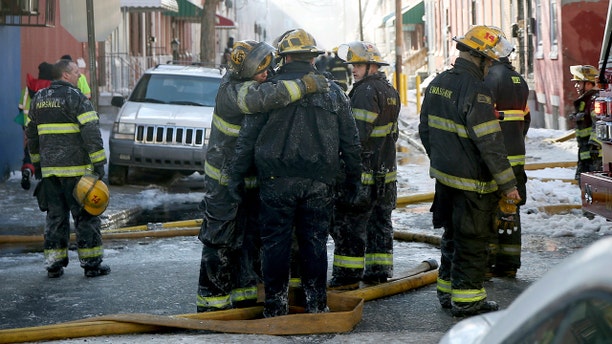 A Philadelphia fire lieutenant and a resident were killed Saturday morning when a fast-moving fire tore through a row house on the city's north side.
Philadelphia Fire Commissioner Adam Thiel told reporters that Lt. Matthew LeTourneau, 42, was pinned under debris inside the home when it collapsed. LeTourneau was pronounced dead at Temple University Hospital after being rescued by fellow firefighters.
"Our hearts are breaking," said Thiel. "We are without words." He said it took about 30 minutes for firefighters to free LeTourneau from the debris caused by the interior structure collapse.
Letourneau was an 11-year veteran of the Philadelphia Fire Department and was promoted to lieutenant in 2015. He had received a unit citation in 2010 and a letter of commendation for his service during the World Meeting of Families in 2015.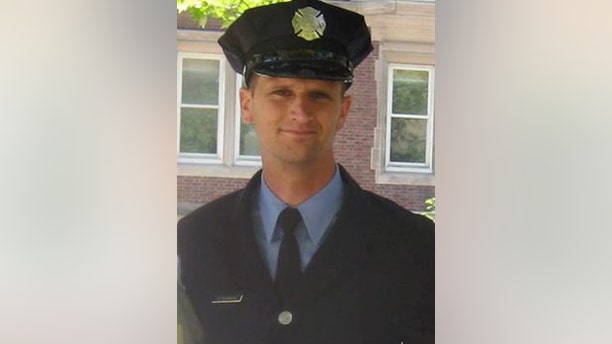 Letourneau is the first city firefighter killed in the line of duty since 2014, when Lt. Joyce Craig was fatally injured while battling a wind-whipped house fire.
Philadelphia Mayor Jim Kenney praised the work of firefighters who "on every shift put themselves in harm's way for us" and vowed the city will "be there for [LeTourneau's] family forever."
Thiel said LeTourneau would receive a fire department funeral with full honors, but said it had not yet been scheduled.
The fast-moving fire was reported shortly before 9 a.m., and dozens of firefighters battled the blaze for nearly two hours before it was brought under control. Two other firefighters were also injured and were being treated at a hospital. Their injuries were not considered life-threatening and they were expected to be released later Saturday.
Authorities say a person found inside the home died in the fire, while another person from a neighboring home was taken to the hospital and was listed in critical condition. Their names and further details about their injuries were not disclosed.
The cause of the blaze remains under investigation.
The Associated Press contributed to this report.
Click for more from Fox29.com.
https://www.foxnews.com/us/philadelphia-firefighter-among-two-killed-in-row-house-blaze