Person of interest held in connection with four deaths in Ohio town
By ,
Published November 30, 2015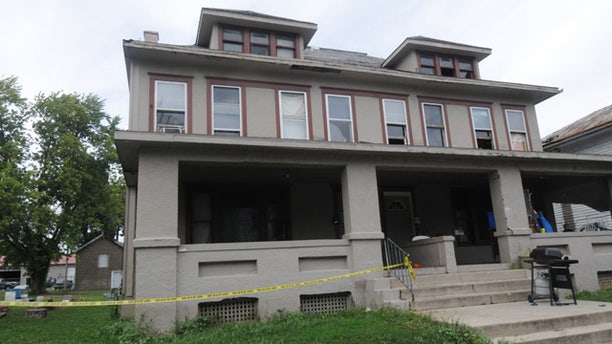 A person of interest in the beatings of four men found dead in separate homes in the same Ohio community remained jailed on a probation violation as authorities on Wednesday refused to discuss details of the slayings or any possible motive, citing the pending investigation.
Police have said the deaths in Bucyrus, about 65 miles north of Columbus, were likely related. Friends and relatives say at least some of the victims knew each other and the man in custody.
Two bodies were found Monday. Authorities said a man came into the police station and led officers to two more bodies Tuesday morning.
Bucyrus police Chief Dave Koepke said each of the four men suffered trauma above the shoulders, but he wouldn't give specifics.
"All the victims suffered," he said.
Crawford County Sheriff Scott Kent, whose office is assisting local police, said Wednesday that the man gave some information as to why the killings occurred, but authorities weren't releasing the details.
"One (slaying) can be complicated. Four is overwhelming," Kent said.
Wednesday evening, prosecutor Matthew Crall's office said 41-year old Donald Hoffman, of Bucyrus, was in custody and described him as a person of interest in the slayings. The office said in a news release that Hoffman was being held on a probation violation and a preliminary hearing was scheduled for him on Thursday morning.
It wasn't immediately clear whether Hoffman had an attorney. Calls to the Crawford County Jail on Wednesday night went to an automated answering service.
The town of 12,000 is unaccustomed to violent crime but is battling a heroin problem. Some residents said after the slayings that they were worried about their safety. Neighbors of some of the victims said they were reluctant to talk publicly about the men because they worried the case is somehow connected to the city's drug problems and feared potential retribution.
Crawford County Coroner Michael Johnson said Billy Jack Chatman, 55, and Freelin Hensley, 67, were found dead Monday. The next day the body of 65-year-old Darrell Lewis was found in his apartment and 65-year-old Gerald Lee Smith's body was found at a different apartment building elsewhere in town.
Johnson said the cause of death in the four homicides hasn't been determined yet. He said a preliminary autopsy report would be available Thursday.
He said authorities believe the slayings are related "because of the sequence and time, and appearance of the scene." He would not be more specific.
Crall has said that charges related to the case will be filed soon.
https://www.foxnews.com/us/person-of-interest-held-in-connection-with-four-deaths-in-ohio-town