Pentagon point man for fixing nuclear missile troubles fact-checks Washington talk of progress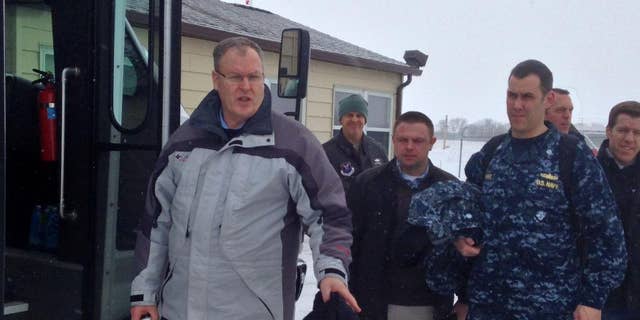 MINOT AIR FORCE BASE, N.D. – The Pentagon's point man for fixing what ails the nation's nuclear forces came to this remote air base to get a feel for nuclear missile duty in an inhospitable climate.
Minot Air Force Base hosts both B-52 nuclear bombers and nuclear-armed intercontinental ballistic missiles, or ICBMs.
Nearly two years ago, The Associated Press disclosed an internal email from the 91st Missile Wing's deputy operations group commander that decried "rot" in the ranks, including a disregard by some for safety and security rules and what he considered a lack of professional pride.
Deputy Defense Secretary Robert Work said he came to Minot to see whether the upbeat assessments of progress he is hearing in Washington are in line with what members of the ICBM force are seeing in their day-to-day duties.