Pennsylvania top court reinstates conviction of monsignor who supervised abusive priest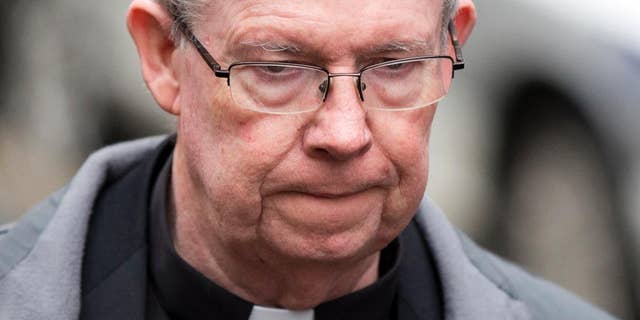 PHILADELPHIA – Pennsylvania's highest court has reinstated the child-endangerment conviction of a Roman Catholic church official in Philadelphia.
The Pennsylvania Supreme Court ruling Monday upholds the 2012 conviction of Monsignor William Lynn over abuse committed by a diocesan priest years earlier.
Lynn was the first U.S. church official convicted and sent to prison over his handling of sex abuse complaints against priests.
His lawyers have argued that Lynn as secretary for clergy was not responsible for the child's welfare.
But the state Supreme Court says Lynn can be held responsible for the welfare of children in the Archdiocese of Philadelphia.
He has served half his three-to-six-year sentence but has been on house arrest since the Superior Court threw out his conviction in 2013.
Defense lawyer Thomas Bergstrom says Lynn may appeal to the U.S. Supreme Court.