Pennsylvania police officer charged in shooting death of Antwon Rose
By Travis Fedschun, ,
Published June 27, 2018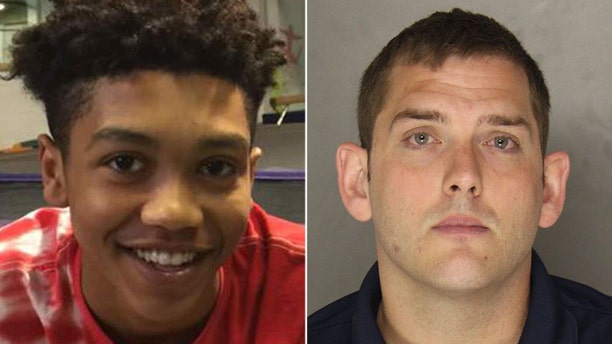 A Pennsylvania police officer was charged with one count of criminal homicide in the shooting death of a 17-year-old boy in East Pittsburgh who was fleeing a traffic stop, according to court records released Wednesday.
The charge against East Pittsburgh Officer Michael Rosfeld is outlined in a criminal complaint that says the officer first told investigators that 17-year-old Antwon Rose Jr. turned his hand toward him when he ran from the car and he "saw something dark he perceived as a gun." During a second recap of the shooting, Rosfeld told investigators he did not see a gun and he was not sure if the teen's arm was pointed at him when he fired.
"You can't take someone's life under these circumstances," Allegheny County District Attorney Stephen Zappala said at a news conference.
The 30-year-old officer turned himself in Wednesday morning, was arraigned and released on $250,000 bond. Rosfeld, who was sworn in just hours before the shooting but had been working at the police department for a couple weeks, is scheduled to appear in court July 6, according to Mike Manko, a spokesman for the District Attorney's Office
Manko said that criminal homicide can include any instance where someone knowingly, intentionally, recklessly or negligently causes the death of another person, and includes the charges of murder, voluntary and involuntary manslaughter.
On Tuesday, police arrested 17-year-old Zaijuan Hester in a drive-by shooting that started a chain of events that ended with Rose's killing. Hester was with Rose the night he was shot by police, authorities said.
Investigators said Rosfeld stopped a car carrying Rose and two other people because it matched the description of a car reported to be involved in a shooting about 15 minutes earlier in a nearby town.
As the officer took the driver into custody, video posted to Facebook by a bystander showed Rose and the other passenger running away.
FAMILY OF ANTWON ROSE TO PUSH FOR CRIMINAL CHARGES AGAINST COP WHO FIRED DEADLY SHOTS
The officer quickly fired three shots, all of which struck Rose, who later died at a hospital from his injuries. Zappala said the 17-year-old was hit in the side of the face in the cheek area, the right elbow, and mid-back, with a bullet recovered in the chest area.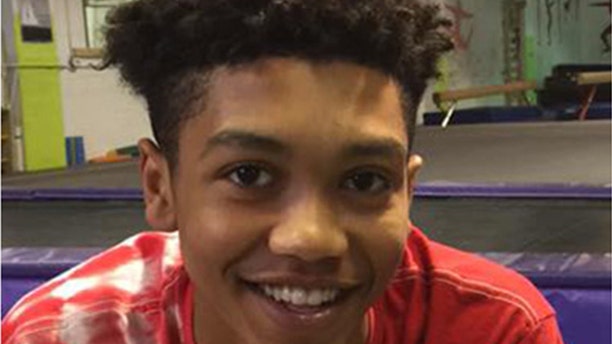 Rosfeld had previously worked in Harmarville and for the University of Pittsburgh Police Department. He was placed on administrative leave as per protocol while county police conducted an independent investigation.
In the days since Rose, a Woodland Hills High School honors student, was fatally shot, marchers have demonstrated almost daily across the area. They refrained from protest Monday, as Rose was laid to rest, out of respect for his family.
Authorities previously said two handguns were retrieved from the car, and an empty gun clip was found in Rose's pocket, according to Zappala.
He said Wednesday that just being in the car at the scene of the North Braddock shooting did not make Rose a party to the crime, and that surveillance video of the initial shooting shows the 17-year-old did not fire a gun.
"By all accounts, Mr. Rose never did anything in furtherance of any crimes in North Braddock," Zappala said.
MOURNERS CALL FOR JUSTICE IN PITTSBURGH-AREA SHOOTING OF ANTWON ROSE
In video of the fatal shooting taken from a nearby home, Rose, in a gray shirt, is the first to run from the vehicle.
The arrest of Hester on Tuesday came as dozens of protesters returned to the streets of downtown Pittsburgh, blocking traffic with locked arms and raised fists, demanding justice in Rose's death.
Chanting, "Who did this? The police did this!" and "Three shots to the back, how do you justify that?" marchers began walking several blocks shortly after 7:30 a.m., shutting down busy intersections for more than two hours, according to the Associated Press.
Zappala said while there have been protests in the area, he felt "no pressure" to charge the officer.
The lawyers representing Rose's family said the family is approaching the homicide charge filed against the officer with "guarded optimism."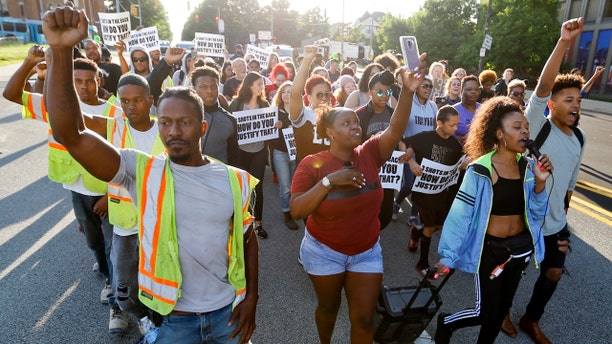 "There is still a long road ahead to a conviction and proper sentencing, which is the only thing we will accept as justice," Fred Rabner told the Pittsburgh Tribune-Review. "In this area of civil rights we know that from protests to policy is a marathon not a sprint and we hope that this case has the endurance to change the landscape of the country on this important issue of police brutality."
Lawyer S. Lee Merritt said at a news conference after meeting with Zappala and investigators there is no evidence of Rose shooting a gun, and that the 17-year-old "found himself at the wrong place at the wrong time."
Fox News' Whitney Ksiazek, Chris Irvine, Samuel Chamberlain, and The Associated Press contributed to this report.
https://www.foxnews.com/us/pennsylvania-police-officer-charged-in-shooting-death-of-antwon-rose