Oregon's 'Military Mistress' on run, eyed in check fraud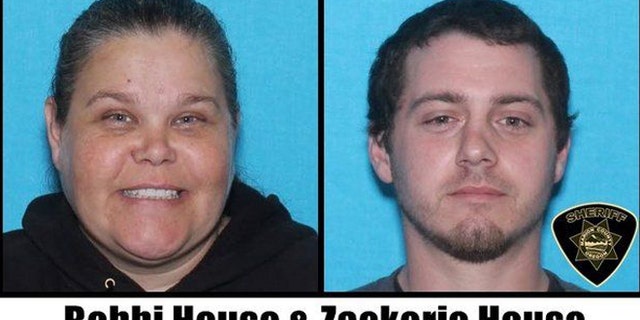 An Oregon woman who gained notoriety several years ago for marrying at least 14 U.S. servicemen and stealing their money is reportedly facing new allegations.
Bobbi Ann House, dubbed the "Military Mistress" in connection with a 2011 fraud conviction, is wanted for allegedly writing a series of bad checks in Oregon, Colorado and Oklahoma, The Oregonian reported.
Authorities say House, 39, of Dallas, Ore., and her new husband, Zackerie House, 27, opened a Wells Fargo checking account so that they could write checks totaling close to $13,500 in less than a month, according to the newspaper.
The couple allegedly started their spree in Western Oregon, moving through Oregon coastal towns, into Colorado and Oklahoma.
House was known as Bobbi Ann Finley when she was sentenced in 2011 to three years in an Alabama prison for theft by deception. In 2010, ABC News interviewed nine of her former husbands, one of whom described House as a "domestic terrorist."
House and her new husband are reportedly on the run, driving a bright blue 2005 Cadillac Escalade purchased with a fraudulent down payment, authorities said.
"Deputies with the Sheriff's Office do not know the current whereabouts of the Houses or where they will strike next," the Marion County Sheriff's Department said in a statement on its website.
Authorities are urging anyone with information on the couple's whereabouts to immediately contact police.
Click for more from The Oregonian.