Ohio man expected to enter not guilty pleas to charges of plotting to attack US military base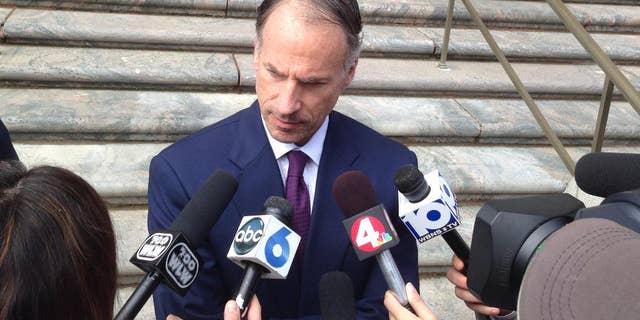 COLUMBUS, Ohio – An Ohio man accused of plotting to commit terrorism in the U.S. after traveling to Syria for terrorist training is expected to enter not guilty pleas at an arraignment.
A federal indictment says Abdirahman Sheik Mohamud (ab-DEE'-RAH'-mahn shayk moh-HAH'-mud), of Columbus, left the country a year ago to train and fight with terrorists in Syria.
Mohamud's attorney, Sam Shamansky, says the charges were expected and Mohamud will enter a not-guilty plea at a Friday hearing.
The indictment says Mohamud weighed which extremist group in Syria was more effective before his travels.
The indictment also says Mohamud talked about going to a military base in Texas on his return to kill American soldiers with a backup plan to attack a prison.