Ohio man accused of plotting terrorist act in US after traveling to Syria for training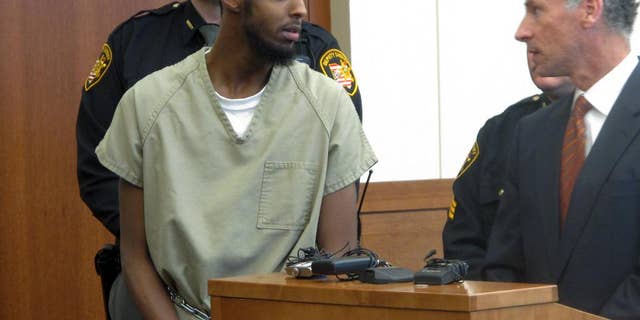 COLUMBUS, Ohio – An Ohio man is accused of plotting to commit terrorism in the U.S. after traveling to Syria for terrorist training.
A Thursday indictment says Abdirahman Sheik Mohamud (ab-DEE'-RAH'-mahn shayk moh-HAH'-mud), of Columbus, left the country a year ago to train and fight with terrorists in Syria.
The indictment says Mohamud weighed which extremist group in Syria was more effective before his travels.
The indictment says Mohamud talked about going to a military base in Texas on his return to kill American soldiers with a backup plan to attack a prison.
He was arrested in Columbus this year.
Mohamud's attorney, Sam Shamansky, says the charges were expected and Mohamud will enter a not-guilty plea at an upcoming hearing.