Ohio family murder suspect filed for custody of daughter days after slayings, report says
A man accused in the 2016 execution-style murders of an Ohio family reportedly filed for custody of his daughter four days after the killings.
Edward "Jake" Wagner shared custody of daughter Sophia Wagner, who was 2-years-old at the time, with Hanna Rhoden, one of the eight victims in the massacre. Wagner filed for custody of the toddler days after the Rhoden family members were found dead, WLWT-TV reported, citing court documents.
The child was at the center of an apparent custody dispute and led to the murders, Leonard Manley, a relative of the Rhoden family, told the Cincinnati Enquirer last week. He said the girl was safe in neighboring Scioto County.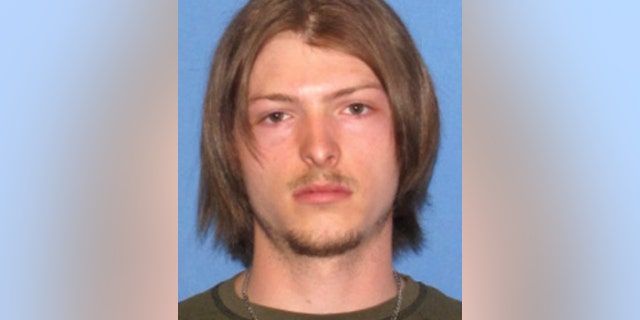 "During our 2013 to 2015 co-habitation and exclusive romantic relationship, Hanna and I lived in either the home of my Mother or her Mother," Wagner wrote in an affidavit, the station reported.
OHIO FAMILY CHARGED IN RHODEN MURDERS KEPT LOW PROFILE IN ALASKA, NEIGHBOR SAYS
"At that time, Hanna continued to attend school and did not work and I worked on my family's farm as well as drove an eighteen-wheeler, which I share with my Brother," he reportedly wrote. "In late March 2015, Hanna decided that I worked too much and that I did not have enough time for her. Therefore, Hanna ended our co-habitation and exclusive romantic relationship. Hanna and I continued a non-exclusive romantic relationship while we shared the parenting of Sophia."
Wagner tried to get Hanna to sign over her custody rights to the girl but her family said she refused, according to WLWT-TV.
Hanna, 19, along with Christopher Rhoden, 40; his ex-wife, Dana Rhoden, 37; their other children 20-year-old Clarence "Frankie" Rhoden, 16-year-old Christopher Jr.; Frankie Rhoden's fiancée, Hannah Gilley, 20; Christopher Rhoden Sr.'s brother, 44-year-old Kenneth Rhoden; and a cousin, Gary Rhoden, 38, were also killed in the massacre.
GIRL AT CENTER OF RHODEN FAMILY MURDERS REPORTED SAFE, AS SUSPECT WAIVES EXTRADITION TO OHIO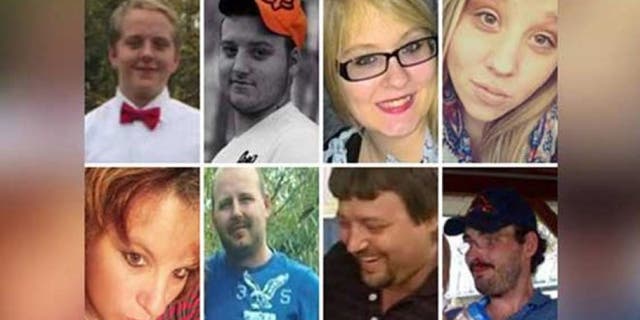 Sophia Wagner, now 4, was unharmed in the murders as was Hanna Rhoden's other child, Kylie, who was 5 days old at the time of the slayings.
Edward "Jake" Wagner, George "Billy" Wagner III, Angela Wagner and George Wagner IV were arrested in the murders last week.
Fox News' Travis Fedschun contributed to this report.