Off-duty Texas police officer found dead in his home, investigators say death 'suspicious'
By ,
Published December 01, 2015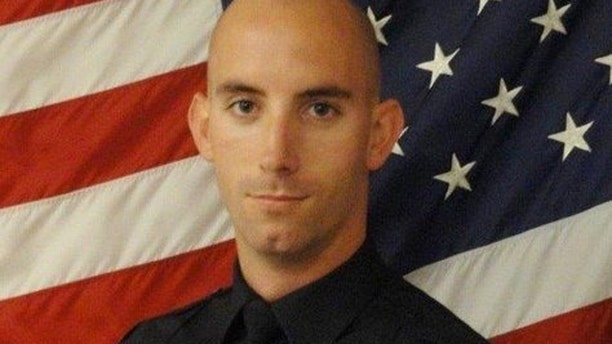 Investigators said the death of an off-duty Texas police officer in his home Monday night was likely homicide, but added there was no evidence the officer was specifically targeted for being a member of law enforcement.
Abilene Police Officer Don Allen, 27, was found dead by family members at his home in Clyde, 15 miles east of Abilene, Monday evening. Allen, who recently became engaged, had last worked on Saturday and lived alone at his house.
At a news conference Tuesday, Abliene Police Chief Stan Standridge described Allen's death as "suspicious" and said the FBI, ATF and the Texas Rangers were among the agencies investigating the case. Standridge did not specify exactly how Allen died, but said multiple leads were being investigated and multiple motives were being considered. The Tarrant County medical examiner was due to conduct an autopsy on Allen's body.
"I cannot recall an Abilene police officer being murdered," Standridge said. "And so when this happens in our own domicile, our own residence, the first thought is fear. When it occurs in the home, it really lets you know that nothing is sacred."
Despite Allen's death, Standridge said there was no indication of any threat to the community, nor was there any indication "that random law enforcement personnel are being targeted."
Before coming to the Abilene police force, Allen had worked as an officer in the small town of Cisco, about 45 miles east of Abilene. He had been a police officer for three years and three months, according to the Abilene Reporter-News.
Click for more from the Abilene Reporter-News.
https://www.foxnews.com/us/off-duty-texas-police-officer-found-dead-in-his-home-investigators-say-death-suspicious