NTSB says 'selfies' likely contributed to deadly Colorado small plane crash
By ,
Published November 29, 2015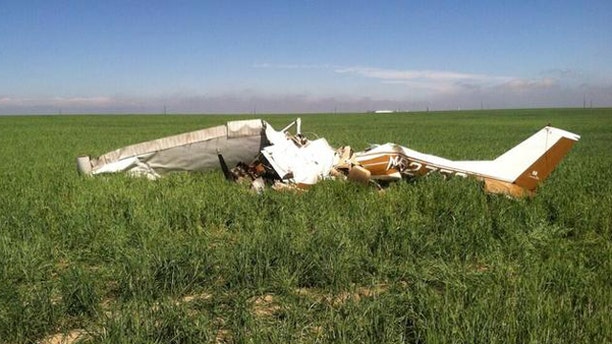 The National Transportation Safety Board have said that the pilot of a small plane that crashed in Colorado last May likely became distracted and disoriented as a result of taking "selfies" using a flash during the flight.
The NTSB report into the deadly crash, released last week, said that a GoPro camera found near the wreckage of Cessna-150 two-seater showed that pilot Amritpaul Singh, 29, and his passengers routinely took selfies with their cellphones on several flights. The flight where the plane crashed, however, was not captured on the device.
The agency said that the direct cause of the crash was an aerodynamic stall and "subsequent spin into terrain." However, the report added that "it is likely that cell phone use during the accident flight distracted the pilot and contributed to the development of spatial disorientation and subsequent loss of control."
Amritpal Singh and his passenger, 31-year-old Jatinder Singh, were killed in the crash near Watkins, Colo., about 25 miles east of Denver, early on the morning of May 31, 2014. The pilot's family said that the elder Singh was a musician in town for a concert in the area. The two were not related.
The report said the plane crashed into an open field and "bounced one time before it came to rest upright."
Click for more from The Denver Post.
https://www.foxnews.com/us/ntsb-says-selfies-likely-contributed-to-deadly-colorado-small-plane-crash