New Videos Emerge by Fired Navy Carrier Commander
By ,
Published December 01, 2015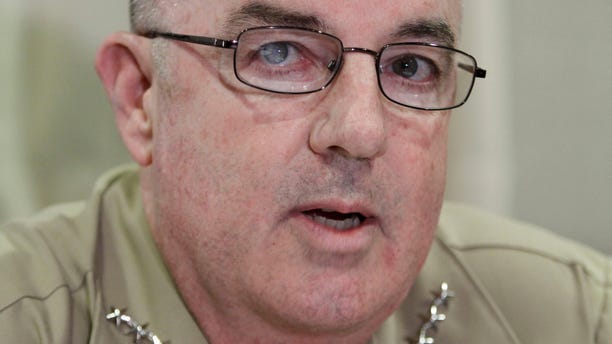 More bawdy shipboard videos made by a Navy officer surfaced Wednesday, a day after he was fired from command of his aircraft carrier.
The Navy Times, which posted the videos on its website, said it received them anonymously in the mail. They appear to come from the same 2006-2007 period as the ones that got Capt. Owen Honors demoted from commander of the USS Enterprise to the desk job he reported to Wednesday.
The earlier videos included anti-gay slurs, sailors of both genders in shower scenes, and salty language. The Virginian-Pilot of Norfolk first made those public last weekend.
Honors has not spoken publicly about the videos. The new ones include a scene in which he talks to an officer he identifies as a staffer for the admiral in charge of the USS Enterprise carrier strike group.
That staffer's involvement could contradict Honors' disclaimer in all the videos that senior officers were not aware of them. The Navy is investigating what other officers knew.
Honors also acknowledged that the taped skits meant as entertainment for the carrier crew had drawn some complaints. He was executive officer, or second in command, at the time and advanced to commander of the ship this year.
U.S. Fleet Forces Command in Norfolk, homeport of the Enterprise, declined to respond to specific questions about the videos.
Adm. John Harvey, commander of Fleet Forces, on Tuesday relieved Honors from the command of the Enterprise for his "profound lack of good judgment and professionalism" in recording the videos.
Some of the more recently released videos were made during the Enterprise's deployment to the Persian Gulf, where it went twice during the height of the Iraq war.
In one, Honors is shown surveying crew members to get their ideas on how he can spice up his videos after complaints that they've lost their edge. He uses a profane term to express that sentiment.
One crew member suggests he pose in a thong, while another suggests more sexual images.
The next image shows what appears to be Honors' head superimposed atop a picture of Sacha Baron Cohen's thong-wearing "Borat" character flanked by women in bathing suits.
Crew members who served with Honors have rushed to his defense, saying he used the raunchy videos to also deliver serious lessons to crew members on ship's operations.
The military has said it called for a stop to the videos at the time but has not explained why it only reprimanded Honors three years later.
The Enterprise is scheduled to leave this month for a deployment to support U.S. troops in Afghanistan.
___
Online:
Navy Times: http://www.navytimes.com/
https://www.foxnews.com/us/new-videos-emerge-by-fired-navy-carrier-commander