New Jersey veterans band together to bury their own
By Jana Winter, ,
Published November 29, 2015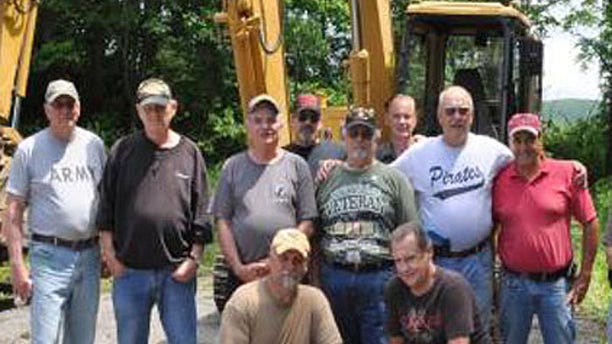 A group of veterans from New Jersey are building the state's first nonprofit cemetery -- a graveyard exclusively for men and women who have served their country.
The veterans have secured a 66-acre parcel in the state's northwestern Sussex County, and hope to break ground by Memorial Day. But they're in dire need of funding and corporate sponsorship to complete the Northern New Jersey Veterans Memorial Cemetery.
[pullquote]
"There's a real need for a veterans cemetery in this part of New Jersey," said Vietnam veteran John Harrigan, 65, who has made the cemetery his crusade since 2008. "There's close to 100,000 vets up here."
The closest veterans cemetery to Sussex County is the Brigadier General William C. Doyle Cemetery in Gloucester County, a more than two-hour drive that widows tell Harrigan they are unable to make.
Harrigan, president of the Sussex County chapter of the Vietnam Veterans of America, said the group has been working for more than four years to secure funds and overcome legal hurdles to make their dream happen. Their website www.VVA1002.org has detailed plans, architectural renderings and information on how to donate to the project.
"We're at the point now where I got the design from the engineer and architects of what it could look like, the rest of the paperwork is at [Department of Environmental Protection] in NJ and I just keep meeting with the lawyers to make sure we're doing everything by the book," Harrigan said.
"It's coming along, but we could use more help, mostly we could use more funding. We would like some corporation to come in and pay for the roads -- the piece of property we have is completely wooded so we have to knock trees down -- and then we'll name the building on the ground after this corporation."
He said there will be a section in the cemetery for about 16,000 graves and then another section for remains.
Sussex County donated the land, much of which is wetlands. About 35 acres will be used for the final resting places of American service members.
Nearly everyone who's involved in the project is a volunteer, Harrigan said.
The surveyors worked for free, and engineers working on the project are working at discounted rates. Test holes were dug at no charge. An architect has developed plans for the buildings on the cemetery's site, and the county sheriff has offered to help out with maintenance. So far, the group has raised $40,000 -- much of it at a fundraiser last spring -- and the county has pledged another $50,000. But once the cemetery is operating, Harrigan hopes it will be self-sustaining.
"We're hoping once it's open, it'll pay for itself with the interments. It won't cost as much as a regular cemetery, but it'll cost a little," he said.
https://www.foxnews.com/us/new-jersey-veterans-band-together-to-bury-their-own