Naval Academy graduate found murdered in San Diego apartment
By ,
Published November 30, 2015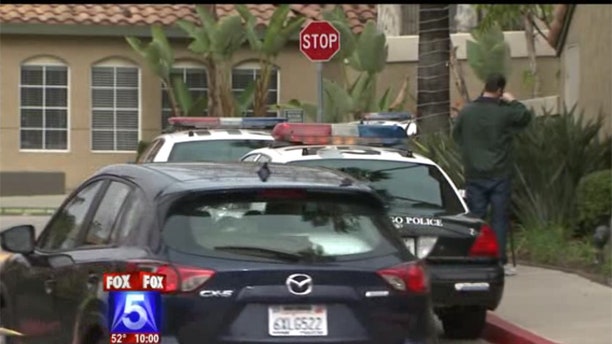 Investigators say they have charged a 21-year-old with murder in the death of his brother, a 25-year-old Naval officer who was found dead in his San Diego apartment Sunday.
Jonathon Tenorio was found by his roommate possibly stabbed and covered in blood, Fox 5 reports. The cause of his death has not yet been determined, but authorities ruled it a homicide.
Investigators told NBC San Diego Tenorio's 21-year-old brother Zach was arrested and charged with murder in the case. They declined to provide further details.
Tenorio recently graduated from the Naval Academy and was serving as a designated surface warfare officer on the USS Bunker Hill.
He had recently married Christine Santos, a student at San Diego's Thomas Jefferson School of Law. Santos' father is a prominent senator in Guam, where Tenorio was from, Fox 5 reports.
"It's really sad," neighbor Dr. Marivic Cruz told Fox 5.  "I've never heard of anything like this before.
The Navy says it is deeply saddened by the loss of Tenorio and that it is cooperating with homicide investigators.
Click for more from NBC San Diego.
https://www.foxnews.com/us/naval-academy-graduate-found-murdered-in-san-diego-apartment