Montana ski area evacuated Saturday because of threatening wildfire driven by strong winds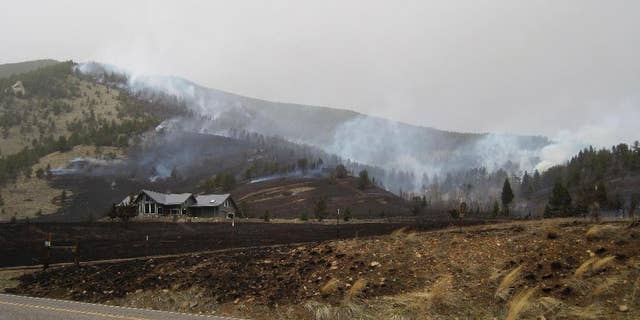 RED LODGE, Mont. – Authorities evacuated a ski lodge in southern Montana on Saturday because of a wind-driven wildfire heading toward it.
U.S. Forest Service spokesman Jeff Gildehaus says the wildfire was reported about 1:45 p.m. Saturday and had burned an estimated 200 acres of grass and timber about 4 miles west of the community of Red Lodge.
The fire began on open private land, but it was driven by 35 mph winds into the Custer National Forest, where the Red Lodge Mountain Resort ski area is located.
Gildehaus says the decision to evacuate the ski area was made about 2:30 p.m. He isn't sure how many people were evacuated but estimated about 500.
No one answered the telephone at the ski area Saturday afternoon.
Other wildfires were reported elsewhere in Montana and northern Wyoming.