Missouri man, who once threatened to 'kill all white people,' is indicted in 2nd set of 3 killings
By ,
Published March 03, 2018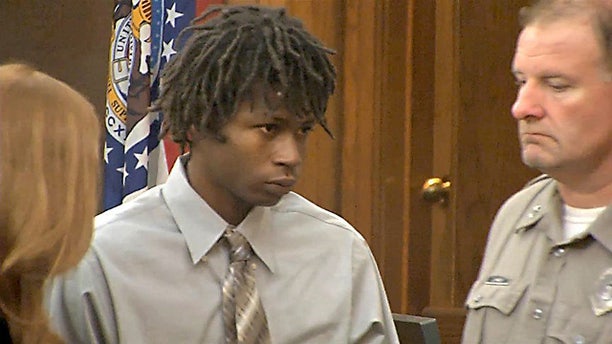 A Missouri man who once threatened to "kill all white people" was indicted Friday in the killings of three white males, and is now accused in six killings overall.
The accused, Fredrick Demond Scott, 23, was indicted by a grand jury in the deaths of David Lenox, 67, Timothy Rice, 57, and Michael Darby, 61.
Scott was also charged last summer in the deaths of Steven, Gibbons, 57, John Palmer, 54 and Karen Harmeyer, 64.
The five male victims were all shot as they walked on or near the trails or, in one case, walked home after getting off a bus. The female victim was homeless, and her decomposing body was found in a tent in woods in Grandview. She also was shot, police said.
The police say they do not know if the shootings were racially motivated.
However, Scott, a black man, threatened to shoot up a school and "kill all white people" in January 2014, The Kansas City Star reported, citing court documents.
Scott's mother has said that her son suffers from schizophrenia.
With the latest indictments, Scott faces six counts of first-degree murder and six counts of armed criminal action in a string of killings that began in August 2016. The last killing currently linked to Scott occurred Aug. 13, 2017.
He pleaded not guilty in the initial three cases.
Scott was arrested after Gibbons' killing, when surveillance video showed him following the victim, according to court records. Detectives later linked Scott to the scene with DNA from an iced tea bottle and a cigarette butt. He was linked to the Palmer killing with DNA from a T-shirt left at that crime scene.
The Associated Press contributed to this report.
https://www.foxnews.com/us/missouri-man-who-once-threatened-to-kill-all-white-people-is-indicted-in-2nd-set-of-3-killings