Memorial services set for 2 Northern California sheriff's deputies killed in shooting rampage
By ,
Published November 30, 2015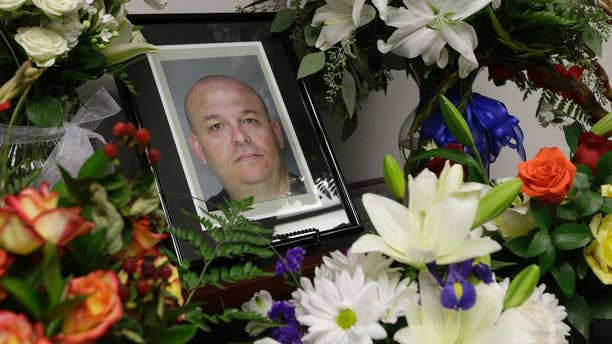 Memorial services have been scheduled for two Northern California sheriff's deputies who were killed last week during a shooting rampage.
Sacramento County sheriff's officials say Deputy Danny Oliver will be remembered Monday at a service at Adventure Christian Church in Roseville. The service is open to the public, and people are advised to arrive by 10 a.m.
KCRA-TV reports (http://bit.ly/1tiSTB4) the service for Placer County Sheriff's Detective Michael David Davis Jr. is set for 10 a.m. Tuesday at the same church.
Prosecutors filed murder charges this week against two Utah residents in the deaths of Davis and Oliver. The two deputies were killed during Friday's shooting rampage, which also left a motorist and a third deputy wounded.
https://www.foxnews.com/us/memorial-services-set-for-2-northern-california-sheriffs-deputies-killed-in-shooting-rampage