Massachusetts police rescue dog left in hot car at outlet mall
By ,
Published September 27, 2017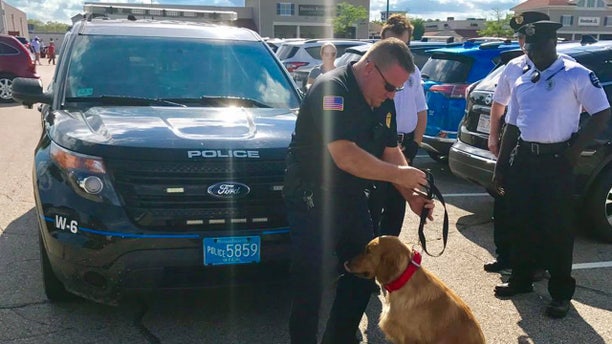 Police in Massachusetts rescued a dog after it was left in a car Sunday at an outlet mall.
The Wrentham Police Department said in a Facebook post it was 88 degrees outside when they came across the dog.
"88 degrees outside. When will people learn? The temp inside your car soars over 100 degrees! Why would you leave your beloved pet "member of the family" in a car like this?!," the department said in a Facebook post.
The dog was "safe and cool," and resting at a police station, police said.
The dog's owner is expected to be charged, according to police.
https://www.foxnews.com/us/massachusetts-police-rescue-dog-left-in-hot-car-at-outlet-mall