Massachusetts girl holds lemonade stand to save town library
By , BOSTON 25 News
Published May 28, 2017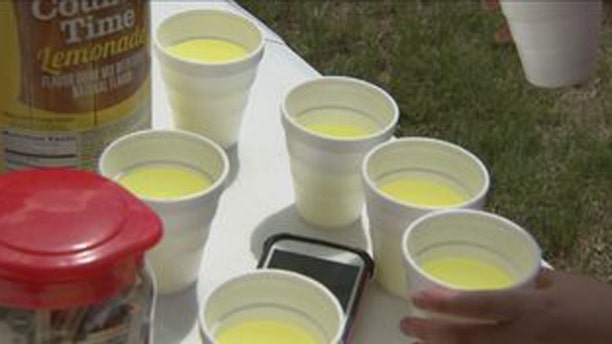 One little girl is hoping a cup of lemonade will help keep the doors open at her town library.
Mia MaGuire spent Saturday afternoon selling lemonade outside the Berkley Public Library.
There's a budget shortfall at the library and to balance the town budget, it may have to close by the end of the year.
Once Mia heard that, she knew something had to be done.
"I'm raising money because the library might close because there's not enough money. So, we're donating money and giving it to the library," said Mia.
Read more from Boston 25 News.
https://www.foxnews.com/us/massachusetts-girl-holds-lemonade-stand-to-save-town-library