Man pleads guilty in fatal shooting of ex-boyfriend, business partner at Minnesota gas station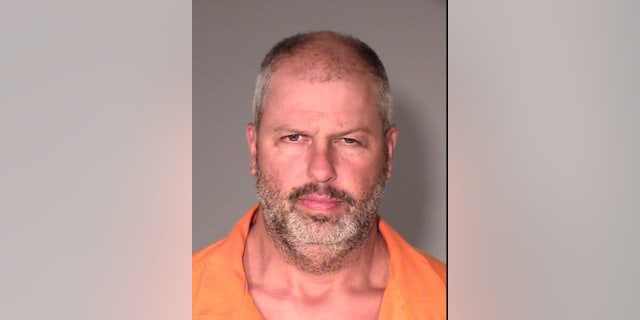 ST. PAUL, Minn. – A man charged with gunning down his ex-boyfriend and business partner at a Minnesota gas station last summer pleaded guilty Friday to second-degree intentional murder.
Lyle "Ty" Hoffman, 44, entered his plea in Ramsey County District Court. He admitted to shooting 48-year-old Kelly Phillips on Aug. 11.
Prosecutors will seek a sentence of 25 1/2 years in prison when Hoffman is sentenced on March 17.
Ramsey County Attorney John Choi released a statement after Friday's hearing, saying the plea spares everyone who loved Phillips the burden of a trial. The Star Tribune reports that Hoffman's attorney declined to speak with reporters.
According to the complaint, witnesses saw Phillips, a Boston Scientific attorney, run away from his BMW at an Arden Hills gas station on Aug. 11, chased by Hoffman. Hoffman then shot Phillips twice in the back and once in the head.
Hoffman eluded police for a month, changing his appearance, and was arrested after he was seen at a fast-food drive-thru in Shakopee. He's also accused of robbing a bank in Blaine while on the run.
Hoffman and Phillips had dated for several years and opened Lush nightclub in northeast Minneapolis. They continued their business partnership after their romantic relationship ended. Hoffman was eventually evicted from a duplex owned by Phillips and fired from Lush.