Massachusetts man arrested for illegally hunting geese with bow and arrow near school grounds: police
By Amy Lieu
Published November 27, 2018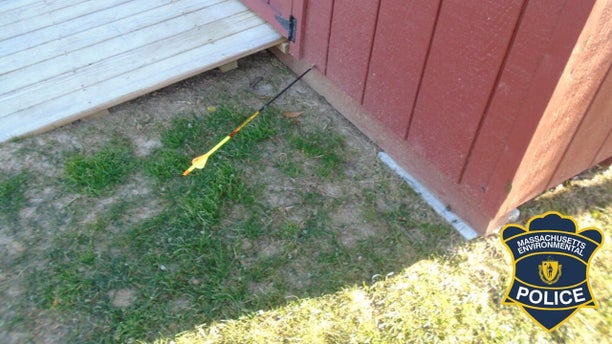 A man was criminally charged in Massachusetts for illegally hunting geese with a bow and arrow on Thanksgiving Day near an area school, officials said.
The 19-year-old was hunting Canadian geese to eat for Thanksgiving dinner, Douglas DeCosta, Falmouth lieutenant, said, according to The Boston Globe. One goose was found decapitated
Officials spoke with the man who said he was using a bow and arrow to target the geese, the Massachusetts Environmental Police said.
Several arrows were scattered on Falmouth's Lawrence School grounds where the geese often congregate, DeCosta said. One arrow was also stuck in a shed. The man was charged with the careless use of a weapon resulting in property damage, according to officials.
The teen allegedly told police he had a license to hunt, but police said he was lying, The Globe reported. He was charged with procuring a hunter license via false statement, officials said.
His hunting equipment was seized.
Other charges include no Federal Duck Stamp, no hunter education course and hunting near dwelling in use within 500 feet.
The man is from Cape Cod, which is about 20 miles northeast of Falmouth, Boston's WHDH-TV reported. Falmouth is about a one hour and 30 minute drive south of Boston. 
https://www.foxnews.com/us/man-charged-for-illegally-hunting-geese-with-bow-and-arrow-on-thanksgiving