Local funeral home faces solemn task of burying crash victims, while grieving themselves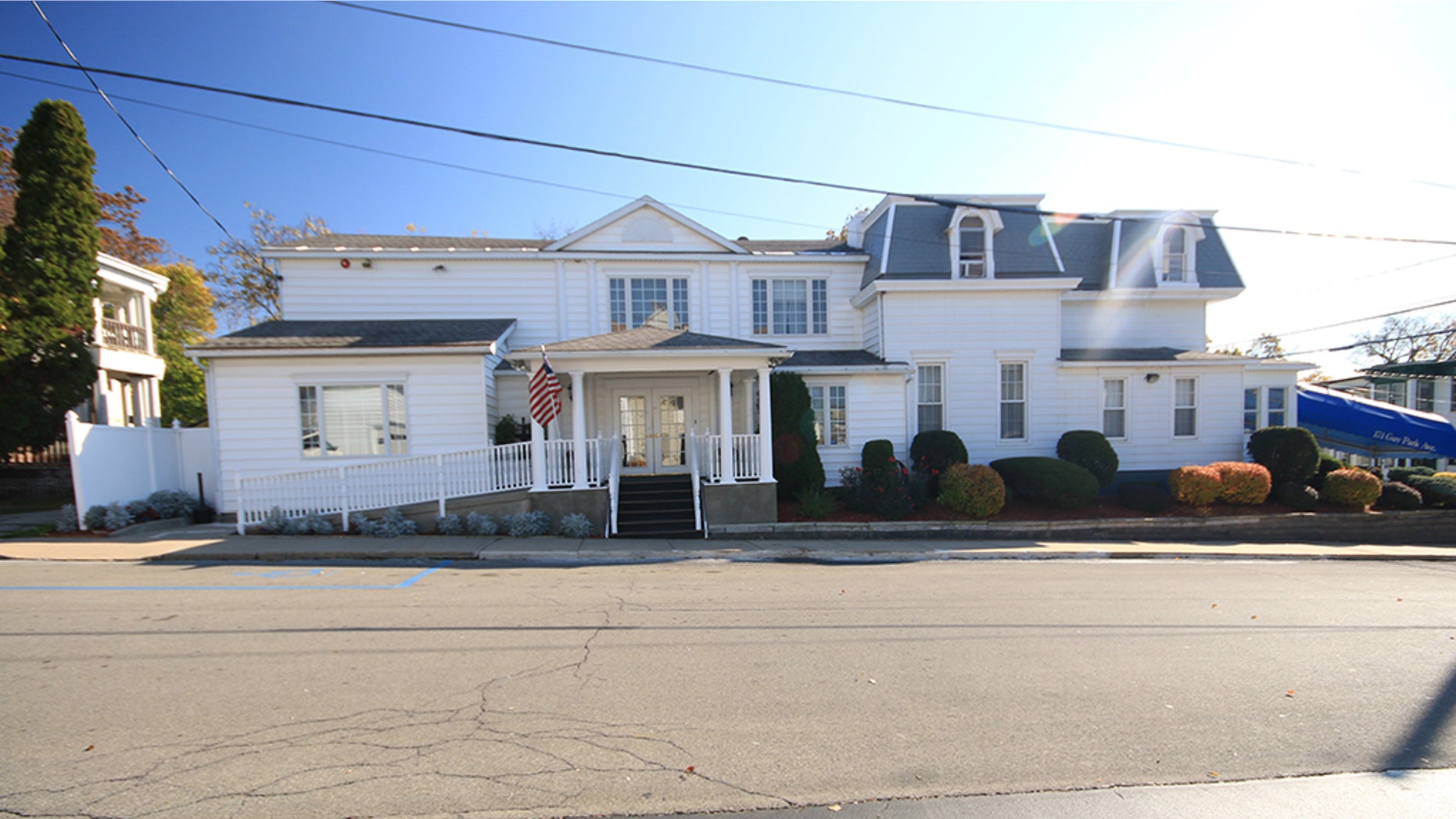 AMSTERDAM, NY - Inside a historic home in the heart of this upstate town, a small team of professionals this week set out to do the unimaginable: Perform the work of a month's worth of funerals in just a few days.
A semi-retired funeral director at Betz, Rossi, Bellinger & Stewart Funeral Home spent the day stationed at the front door, welcoming families and shooing away the media. On the second floor, staff scrambled to answer phones that rang ceaselessly, helping write obituaries, printing up prayer cards and programs, and typing up death certificates for 11 of the 20 victims killed in the horrific limo crash on Saturday.
Ten funerals will be run from the funeral home in Amsterdam, one in a sister location up the road in Gloversville.
Downstairs, a small team of funeral directors met with one devastated family after another, in between arrangement conferences with clergy, public safety officials and the medical examiner. All this while making time to perform the solemn work of preparing the bodies for the services.
Some of the work is easier. Some requires cosmetic work known in the industry as "restoration," to help repair and conceal the injuries. All will be made to look as normal as possible, to help soothe the heartache of devastated families.
Nearly everyone working at the home knows someone who died, has a friend who lost someone, or has served these families before. Together, with a team of just seven licensed funeral directors, they handle the work while also servicing other local families who suffered recent loss.
The work isn't new. But the scale of it certainly is.
The Betz operation is managed by 35-year-old Peter Rose, who knew several of the victims. Some were his classmates at Amsterdam High School. And although he's been a licensed funeral director since 2005, he's never dealt with anything like this.
In a small town like Amsterdam, it's not unusual for the funeral home staff to know those they serve. Marty Hughes, a lifelong Amsterdam resident and funeral director since 1996, knows this all too well. He entrusted his colleagues to handle the funerals of his brother, father, and just two weeks ago, his mother.
He, too, knew many of the crash victims. One had just bought a home around the corner from him. They won a summer softball championship playing on the same team, just a few years ago.
Between his work in the funeral home and wife's as town clerk, there's hardly a family in town they don't know. On Sunday morning, when they started getting texts and Facebook messages from people asking if they knew about what happened, he started to grasp the scale of the tragedy.
"The people affected here are all just wonderful people. They were an asset to society. They all had jobs and beautiful families, were active in community life, they had their whole lives ahead of them," Hughes said. "They were good, good people doing the responsible thing. That's what hurts."
Thomas Lynch, an American Book Award-winning author and the subject of an Emmy-award winning documentary, is the second of three generations of his family to operate Lynch & Sons funeral homes in Michigan. He said most funeral homes are accustomed to tragedies with multiple deaths, like house fires or murder-suicides.
But this is rare. Particularly in small towns, funeral directors often find their solace in their work.
"I feel like funeral directors have an edge when the grieving come in. If you know one of the young men or young women who was killed in this terrible sadness, you get to help," said Lynch. "You help with the preparation of the funeral, preparation of the body, the custody of the body, directing of whatever services will be held."
John Carmon knows a bit about what the funeral home staff is going through. A former president of the National Funeral Directors' Association, he's also the owner of Carmon Funeral Homes in Connecticut, and handled the funerals of many of the children and staff killed in the Sandy Hook Elementary School massacre in 2012.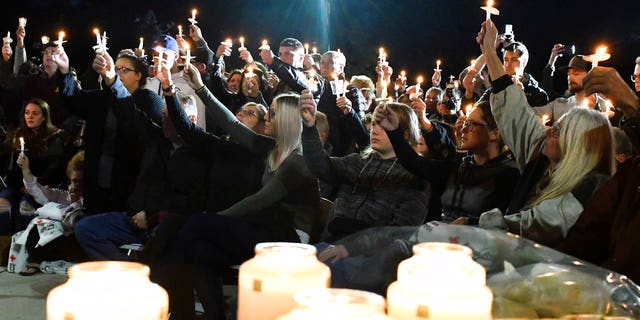 "It's very hard. Especially when you have directors serving more than one family it makes it more difficult, all while you're also serving other unconnected families who need to feel that their loss is still just as important, because it is," Carmon said. "We thought we were supermen. We had half a dozen staff, and all of us ended up in counseling. One of them left the industry entirely."
Carmon now brings in counselors for his staff on a regular basis, whether staff utilize them or not.
"We've served dozens of police officers and firemen, some horrific situations that just had a major impact on the community. They're all tragedies. It's what we do," Carmon said. "But it's not the same as the funeral for a 95-year-old who has been in a coma for a year and the family is relieved that their suffering is over. In a situation like this, there's not one family who will feel that way."
Adding to the burden is the media presence that inevitably comes with such great tragedies.
"I've come to feel the funeral director's role is not so much to protect people from the cameras, but to broker their exposure. I have advised families that when a death is of some notoriety, that [the media] will get the story, whether you give it or not," Lynch said.
Carmon agreed, saying it's important the funeral home designate a media contact, and set parameters for what information will be released.

"When there are so many families involved, they often have different feelings about whether or not to have the media attend, even just to listen," Carmon said. "It's important to families to know that their privacy will be respected, and you will not do anything without consulting them."
In these types of tragedies, funeral directors from other areas volunteer to assist their colleagues handle the extra work. Rana Huber, Communications Director for the New York State Funeral Directors' Association, said her office was inundated with offers of help from funeral directors from around the state. Carmon experienced the same.
"There were dozens of funeral directors from around the state on hand to help things out," he said. "Sometimes firms are competitive, but it really does make a difference to have a team that can help, and to be surrounded by professionals."
A group service for several victims took place Friday. And by Monday, everyone killed in the horrific crash will have been laid to rest. And while the media and others may move on after the burials, the funeral directors know the families will be left to deal with their grief.
"I do know that people do survive this, through the kindness of friends and strangers, through their own character, and whomever is in charge, whether it's God, or their faith, or luck," Lynch said. "It suggests to me that people do make it… I don't know how they do it, but they do."