Legal shooting of albino deer angers Wisconsin residents
By ,
Published November 30, 2015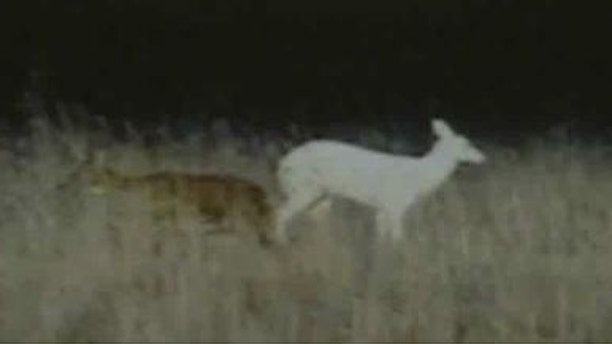 An out-of-town hunter broke an unspoken agreement by killing a rare white deer in Sauk County this week, angering residents who say the animals are so beautiful and rare that they need to be protected.
There was nothing illegal about Saturday's shooting in Leland, about 15 miles northwest of Sauk City. White and albino deer aren't protected in chronic-wasting-disease zones, and this deer wasn't even a true albino because it had a dark spot on its hindquarters.
[pullquote]
But the area only has about eight white and albino deer, and even though the town is full of avid hunters the residents have formed a truce to keep them safe. So when a hunter bagged a white buck Saturday, townspeople reacted with anger and dismay.
"I was (ticked)," resident Amy Sprecher said. "I just can't understand how people can be so selfish — not thinking about the beauty for everybody to share, how rare they are."
Word about the kill spread quickly. The hunters abandoned their camp, but residents told WISC-TV the hunters planned to return this weekend for more hunting.
"I hope they feel like they're a big strong hunter because they took out the white deer and stole it from everybody," Sprecher said.
Residents called on the Wisconsin Department of Natural Resources to do more to protect the rare deer, even those that aren't full albinos and those in a chronic-wasting-disease zone.
Click for more from Fox6Now.com
https://www.foxnews.com/us/legal-shooting-of-albino-deer-angers-wisconsin-residents