Lawyer for California woman accused of faking abduction insists case not a hoax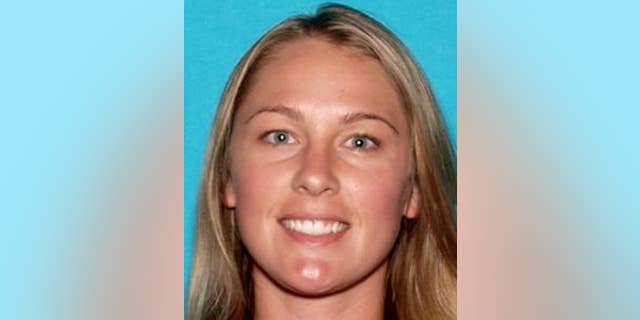 The attorney for a California woman who police say staged her own kidnapping insisted Thursday his client was "absolutely" abducted from her boyfriend's San Francisco Bay area home.
Denise Huskins, 29, disappeared from Vallejo, Calif., Monday and then reappeared two days later -- unharmed, according to police -- near her father's home in Huntington Beach, some 420 miles away.
Authorities claim Huskins has been uncooperative since her return and said they have no evidence to indicate she was kidnapped and taken for ransom, as her boyfriend had claimed.
At a press conference Thursday, Huskins' attorney, Douglas Rappaport, said, "This is no hoax, this is no laughing matter," Fox affiliate KTVU reported.
"Denise Huskins was the victim of a very serious assault," he said, adding that she's been victimized twice -- first by her unknown abductors, then by police.
"They quickly threw her under the bus, and threw the bus on her, but this was a legitimate crime," Rappaport said. "She is one hundred percent a victim."
Huskins' boyfriend, Aaron Quinn, told police she was forcibly taken from his home in the early morning hours of Monday. Quinn, however, did not report the alleged abduction until 1:55 p.m.
Quinn, who has also retained an attorney, reportedly claims he was forced to drink a drugged liquid and was tied up during the ordeal. He also claims the intruders made a verbal ransom demand for $8,500.
The Vallejo Police Department, with the assistance of the FBI, immediately launched a massive search for Huskins that included diving teams in the waters off Mare Island in Vallejo.
On Tuesday, The San Francisco Chronicle was emailed an audio recording of a woman claiming to be Huskins. The woman calmly identifies herself as Huskins in the recording and talks about Tuesday's plane crash in the French Alps to establish the date. She also states a personal detail about herself, saying the first concert she had attended in her life featured Blink 182 and Bad Religion. Authorities determined the voice on the recording was Huskins. The e-mail also stated that Huskins would be safely returned on Wednesday.
Huskins called her father Wednesday morning from a blocked number to say she'd been dropped off near his Huntington Beach home and was "OK."
Hours later, the Vallejo Police Department said they believed the alleged kidnapping was a hoax.
"There is no evidence to support the claims that this was a stranger abduction or an abduction at all," Vallejo police spokesman Lt. Kenny Park told reporters. "Given the facts that have been presented thus far, this event appears to be an orchestrated event and not a kidnapping."
Park said police had doubts about Quinn's initial report of the abduction, but said they had a responsibility to investigate thoroughly and speak cautiously to the public.
"It was such an incredible story, we initially had a hard time believing it and upon further investigation we couldn't substantiate any of the things he was saying," Park said.
Park also expressed disgust at the resources the two squandered -- saying more than 40 detectives had worked on the case -- and the fear they instilled in the community over what was reported as random violence.
"Devoting all of our resources 24 hours a day in a wild goose chase it's a tremendous loss," he said. "It's disappointing, it's disheartening. The fact that we wasted all of these resources for nothing, it's upsetting."
Park said Huskins and Quinn may face state and federal charges.