Lawyer claims irrational thoughts of people chasing him led man to drive onto runway
By ,
Published November 30, 2015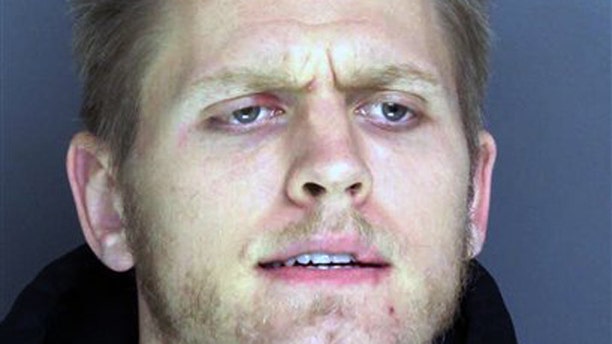 A man accused of crashing through a fence at the Philadelphia airport and speeding down a runway was having irrational thoughts that people were chasing him, his lawyer said.
Kenneth Mazik, 24, was ordered Tuesday to undergo a psychiatric exam before another next court next week.
Mazik didn't mean to harm anyone when he charged a perimeter fence and sped down a runway March 1, just as a plane prepared to land, lawyer Kerry Kalmbach said. He traveled at more than 100 mph, the FBI said.
Authorities did not see any link to terrorism. But the intrusion caused pilots and air traffic controllers to scramble and affected about 80 flights, the FBI said in an affidavit.
"He was just intending, in his mind, to get away from some people that were chasing him,"Kalmbach said after a brief federal court hearing. "He was trying to keep himself safe. ... He wasn't trying to harm anyone."
Kalmbach doesn't think Mazik was drinking that morning but isn't sure whether he was under the influence of drugs. Mazik takes Adderall for attention deficit disorder, the lawyer said.
Mazik, of Chadds Ford, is unemployed and has a young son. Kalmbach has represented him in undisclosed civil matters. Mazik remains in custody pending a competency hearing set for March 23.
He was initially charged in state court with driving under the influence and eluding police, but those charges were dropped when federal authorities took over the case. The federal charges include disrupting airport service and endangering safety.
Mazik has not yet entered a plea. A federal prosecutor asked for the competency hearing Tuesday, and the defense did not oppose it.
Airport workers told police that Mazik sat in his black Jeep Grand Cherokee for several minutes before breaching the locked gate. The arriving plane was about 500 feet above him when it aborted its landing, the FBI affidavit said.
Kalmbach does not think Mazik was trying to harm himself or others. He said his client had been having difficulties in recent months, at least some involving his medication.
"He's a nice young man who just made a very bad decision," Kalmbach said.
https://www.foxnews.com/us/lawyer-claims-irrational-thoughts-of-people-chasing-him-led-man-to-drive-onto-runway