Judge rules white supremacist will go on trial in Kansas Jewish sites shootings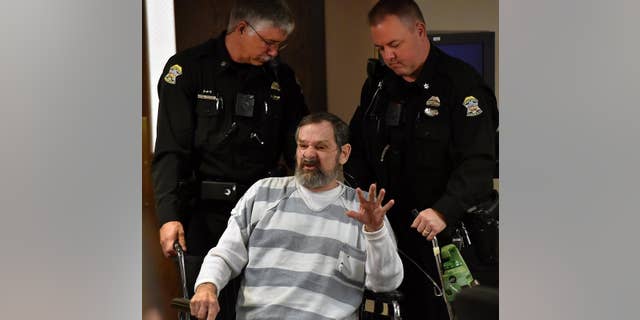 OLATHE, Kan. – A judge has ruled that a white supremacist will go to trial for capital murder in the shooting deaths of three people at Jewish sites in Kansas.
The Johnson County judge found Tuesday that sufficient evidence exists to try Frazier Glenn Miller in the 2014 deaths. Besides capital murder, he is charged with three counts of attempted first-degree murder, one count of aggravated assault and one count of criminal discharge of a weapon at a structure.
The 74-year-old Miller, of Aurora, Missouri, did not visibly react when the judge ruled.
The defense asked to delay the arraignment and the judge said he would take up the request after a break.
Miller is accused of killing 69-year-old Dr. William Lewis Corporon, his 14-year-old grandson, Reat Griffen Underwood, and 53-year-old Terri LaManno.