Accused Capitol rioter asks to travel for Mexico 'retreat'
Judge reviewing whether to allow Jenny Louise Cudd to visit Riviera Maya, Mexico
EDITOR'S NOTE: This story has been updated to indicate that a judge has not yet granted the defendant's request to travel.
A Texas woman charged in connection with last month's siege at the U.S. Capitol has asked to be allowed to travel to Mexico for a "weekend retreat," and is awaiting a judge's decision, court papers show.
Attorneys for Jenny Louise Cudd asked a U.S. magistrate judge on Monday if she could travel to Riviera Maya, Mexico, from Feb. 18 to Feb 21 because she "planned and prepaid for a weekend retreat with her employees" before the alleged crimes, court papers show.
The attorneys for Cudd, who was charged with entering a restricted building or grounds and violent entry or disorderly conduct in connection with the Jan. 6 insurrection, submitted the request on Monday.
CAPITOL POLICE OFFICER BRIAN SICKNICK LIES IN HONOR AT CAPITOL; BIDEN, OTHERS PAY RESPECTS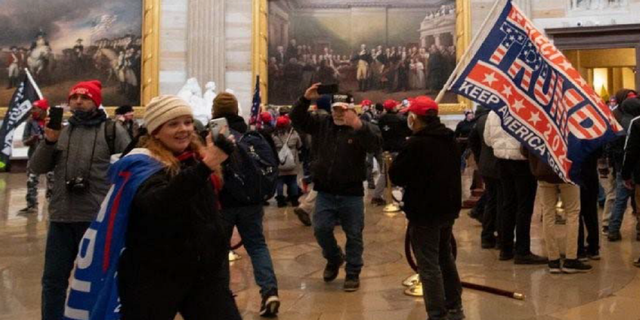 Cudd, a Midland-based florist, was released on a personal recognizance bond in connection with the misdemeanor charges.
"This is a work-related bonding retreat for employees and their spouses," the court papers continue.
Prosecutors took "no position" on Cudd's request.
The travel request appeared to include a pre-written document for the judge to sign if he or she decides to approve the request. The motion has not yet been granted.
2 FORMER VIRGINIA POLICE OFFICERS PLEAD NOT GUILTY IN CONNECTION WITH CAPITOL RIOTS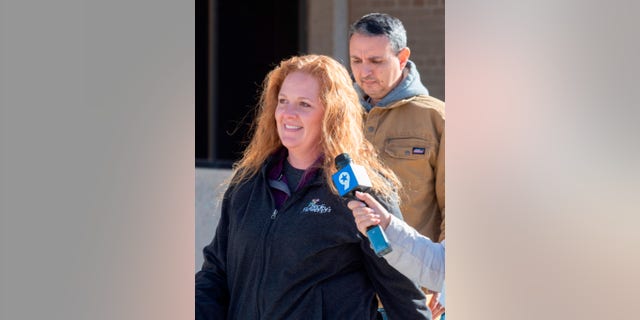 Cudd, a former mayoral candidate, was arrested just days after the Jan. 6 Capitol riot after she shared a video boasting that she was part of a group that barged into House Speaker Nancy Pelosi's office, breaking a door to do so, according to previous reports.
CLICK HERE TO GET THE FOX NEWS APP
She later deleted the video and told The Associated Press she did not personally enter the speaker's office. She also said she did not damage property or act violently.
Cudd reportedly said she got death threats and her small business, Becky's Flowers, received a flood of one-star reviews in which people described her as a domestic terrorist or a traitor.