Iowa couple charged with murder after 4-month-old son found dead and infested with maggots
By Madeline Fish, ,
Published October 26, 2017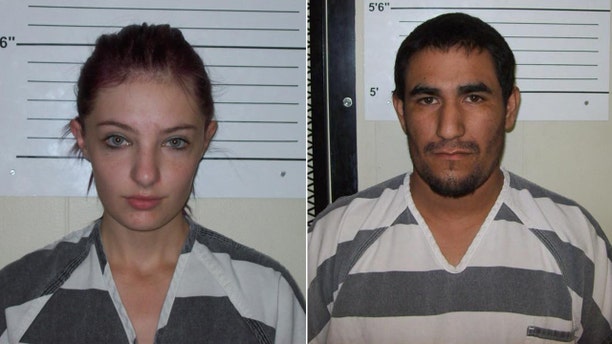 An Iowa couple was charged with first degree murder after their 4-month-old son was found dead and infested with maggots inside their apartment.
Police were called to the Riceville apartment of Cheyanne Harris, 20, and Zachary Koehn, 28, on August 30 after Koehn said his son Sterling was unresponsive, a few hours after he said Harris fed the infant.
When medics arrived at the apartment they found the 4-month-old baby dead, sitting in a power swing.
The infant weighed just under seven pounds and was 14 inches long, well below the fifth percentile for the child's age, according to an autopsy conducted by the Iowa State Medical Examiner's Office.
Examiners also discovered maggots in various stages of development on the child's skin and clothing, indicating the 4-month-old had not had a diaper change or bath in over a week -- and hadn't even been removed from the power swing in that time, the criminal complaint said.
MOM KICKED SON OUT OF CAR, ABANDONED 9 OTHER CHILDREN IN MINIVAN, POLICE SAY
Harris and Koehn were charged Wednesday with first-degree murder and child endangerment resulting in death.
"The facts of this case go far beyond neglect and show circumstances manifesting an extreme indifference to human life," the criminal complaint said.
https://www.foxnews.com/us/iowa-couple-charged-with-murder-after-4-month-old-son-found-dead-and-infested-with-maggots