Investigators resume search for Maryland sisters missing since 1975
By ,
Published November 21, 2015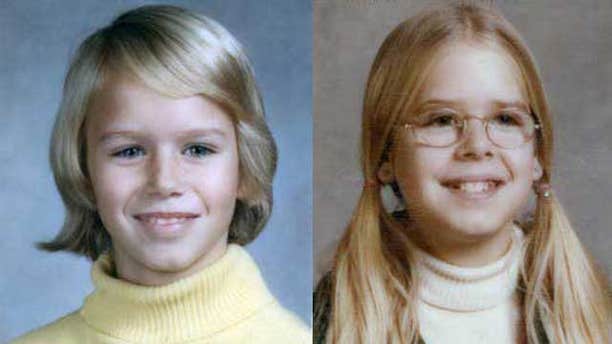 Law enforcement officials resumed the search for two Maryland sisters missing since 1975 Tuesday, focusing on the area near a rural cemetery in southwestern Virginia.
Twelve-year-old Sheila Lyon and her 10-year-old sister Katherine have not been since since March 25, 1975, when they walked to eat lunch at a shopping mall near their home in the Washington, D.C. suburb of Wheaton, Md. They were last seen walking down a nearby street.
In February, Montgomery County (Md.) Police said they had identified a convicted child sex offender named Lloyd Lee Welch as a person of interest in the case. Welch is currently serving time in a Delaware prison and is not scheduled to be released until 2026. He was living in nearby Hyattsville, Md. at the time of the Lyon sisters' disappearance.
WTTG-TV reported that the property officials searched Tuesday was once owned by relatives of Welch in Bedford County, Va., approximately 150 miles west of Richmond. Neighbor Melissa Amos told the station that searchers were focusing on "where the old cemetery is. You can't see it from the road. It's an old cemetery in the woods.
Montgomery County Police told WTTG that officials had been in the area since last week, "looking for evidence and gathering information that may indicate that Welch had a connection to the girls' disappearance."
In naming Welch as a person of interest, police said that witnesses had placed him at the mall on the day of the girls' disappearance and he bore a resemblance to a sketch of a possible suspect police put out shortly after the sisters vanished. However, authorities said they did not have enough evidence to charge him in connection with the girls' disappearance.
Click for more from MyFoxDC.com.
https://www.foxnews.com/us/investigators-resume-search-for-maryland-sisters-missing-since-1975