Indiana teen killed by basketball backboard in freak accident
By ,
Published June 26, 2018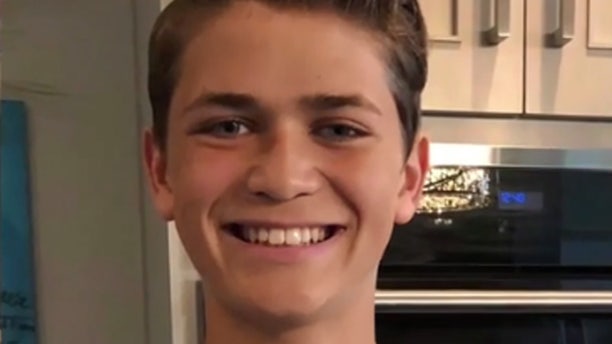 A 14-year-old boy in Indiana died Friday when a basketball backboard fell on him while he was playing with his younger sister, reports said.
Nolan Gerwels was playing Friday evening on an indoor court in the South Bend suburb of Granger when the rim, backboard and supporting bracket came out of the wall and fell on him, St. Joseph County police said.
Police said Nolan suffered apparent head injuries and was pronounced dead at a hospital.
"Obviously this is an extremely unusual event, so we're doing a little bit of investigation in terms of just exactly how the goal and the support bracket for it was anchored to the wall," St. Joseph County Police Assistant Chief Bill Thompson told IndyStar.
Margaret Gerwels says her son was an honors student at middle school who loved sports and hoped to make the freshman basketball team this coming school year at Marian High School in Mishawaka.
"This is horrific and overwhelming," Gerwels said in a statement. "We are a close family, so everyone bears this heavy weight of his absence. He was so, so loved by everyone."
The Associated Press contributed to this report
https://www.foxnews.com/us/indiana-teen-killed-by-basketball-backboard-in-freak-accident