Indiana hero teen killed in shooting
By ,
Published November 29, 2015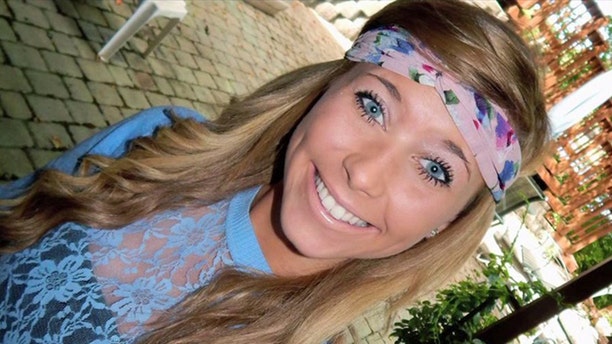 A teenager who jumped into an icy reservoir three years ago to save two drowning children has died in a shooting inside an Indiana home.
Aubrey Peters, 16, was pronounced dead at St. Vincent Hospital in Indianapolis late Sunday, hours after she was shot in the chest inside a Noblesville home.
Jacob Travis McDaniel, 20, of Noblesville has been charged with reckless homicide and pointing a firearm, both felonies. McDaniel and a group of friends were hanging out at his house Sunday night when he retrieved a handgun, according to court documents, WXIN-TV reported.
Authorities say McDaniel tried to get Peters to hold the pistol, but she refused. Believing the gun was empty, McDaniel allegedly pointed the gun at Peters and pulled the trigger, striking Peters.
"What just happened?" a witness recalled Peters saying after she'd been shot.
A witness also told police that McDaniel allegedly asked everyone present to tell authorities that the gun fell off a table and accidentally went off.
Peters, an honor student at Noblesville High School, earned fame when, as a seventh-grader, she saved two girls who fell through the ice on Morse Reservoir.
"Aubrey was a great student, a quality student at Noblesville High School," Principal Jeff Bryant said. "She walked around the building with a smile on her face."
McDaniel made a court appearance Monday. It was not immediately clear if he had an attorney.
The Associated Press contributed to this report.
Click here to read more from WXIN-TV.
https://www.foxnews.com/us/indiana-hero-teen-killed-in-shooting