Improving the Economy 'One Job at a Time'
By Claudia Cowan, ,
Published November 30, 2015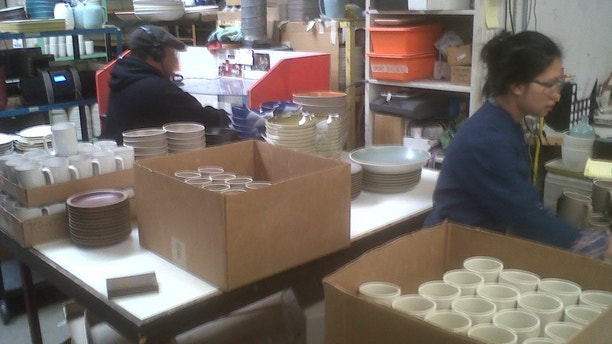 While the nation's sluggish economy is showing signs of rebounding, government figures show 13 million people are still looking for work. In San Francisco, Carla Emil wants to help them through a website called OneJobforAmerica.org.
"When I thought of this idea," said Emil, "I thought this might be do-able -- the idea of one job at a time instead of trying to solve the whole problem. Creating one job at a time seems like something that could actually be done."
OneJobforAmerica.org challenges every company in the U.S. to create at least one new position to help the economy get back on track. So far, 181 firms have signed up and 63 have filled new openings in sectors including technology, retail, and construction.
In Morgan Hill, Calif., Specialized Bicycle Components is adding four positions: two in marketing, and two in engineering to help boost sales of their high-end bikes. A new salesperson was hired at Chris Donatelli Builders in San Jose. At Heath Ceramics in Sausalito, management is actively reviewing resumes for a factory floor manager -- a position that never existed before -- but one the owner hopes will improve efficiency and boost revenue.
"I thought that was really in the spirit of what Carla was trying to do with the program -- not only create a job, but see if you can really make sure that your business is benefiting from it. That's the point. And just doing things yourself, rather than waiting around until someone to give you a hand out," said Heath Ceramics co-owner Catherine Bailey.
But not everyone is 100 percent sold on this job creation website. University of San Francisco economist James Forcier said while the concept may sound good, he worries that small companies who hire someone based on a pledge could contribute to market volatility.
"My concern really is that firms are going to say, 'okay great, we're going to jump in, we're going to hire somebody' prematurely, but then they don't have the sales to support it. That does concern me," he says.
Emil acknowledges the commitment isn't for everyone and may not work at big companies that already see frequent employee turnover. But she hopes at the very least her website sparks a grassroots movement and national conversation about job creation.
"There's always room for another good person in your company, and if you can do it financially, it's an opportunity to do something good for yourself too," she said.
https://www.foxnews.com/us/improving-the-economy-one-job-at-a-time