Illegal immigrant who assaulted Border Patrol agent sentenced to 5 years in prison
By Ray Bogan, ,
Published January 09, 2018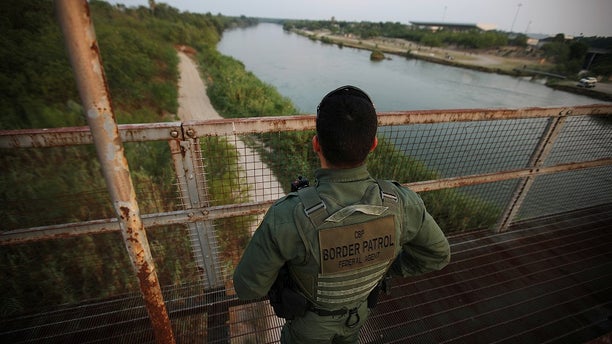 An illegal immigrant from Guatemala will spend the next five years in prison for assaulting a Border Patrol agent and giving him a concussion.
Elias de Jesus Gregorio de Paz was sentenced in the border town of Del Rio yesterday, for the November 2016 assault which cost the agent $5,767.28 in medical expenses and lost wages. Gregorio de Paz was also ordered to pay that money back as restitution, according to the U.S. Attorney's Office for the Western District of Texas.
"This case demonstrates the great sacrifice Border Patrol Agents make every day, often risking their lives to protect our nation. Violence against Border Patrol Agents will not be tolerated," San Antonio Division FBI Special Agent in Charge Christopher Combs said in a statement.
Gregorio de Paz pleaded guilty to one count of assault on a federal officer. The incident happened on November 19, 2016 when he and another illegal immigrant were confronted by agents in Uvalde, Texas. The immigrants were found next to a stopped train. When the agents approached them, one immigrant ran away, but Gregorio de Paz stayed to fight and gave one of the agents a concussion. He also ran away, but was captured three days later by Border Patrol Agents near Del Rio.
Gregorio de Paz has been in federal custody since his arrest. The case was investigated by the FBI.
This assault came during a time when agents in south Texas were facing an uptick in violence. The day after Gregorio de Paz assaulted an agent, people in Mexico were throwing rocks across river at agents on duty near Hidalgo, Texas. The Border Patrol stated that the rock-throwing incident was the third that week. None of those agents there were harmed.
There was an uptick in assaults against agents in the last year, according to Border Patrol statistics. In 2012, there were 555 assaults, which dropped to 373 in 2014. But the number of assaults went back up to 584 in 2016 and rose again to 847 in 2017.
https://www.foxnews.com/us/illegal-immigrant-who-assaulted-border-patrol-agent-sentenced-to-5-years-in-prison