Hurricane Michael to impact Carolina communities still reeling from Florence's wrath
Although Hurricane Michael, a dangerous Category 4 storm, is set to focus its fury on the Florida Panhandle Wednesday afternoon, many of the Carolina communities recently battered by Hurricane Florence are warily watching the new storm.
It's been nearly a month since the Carolinas were hit with extreme flash flooding, strong winds and catastrophic storms from Hurricane Florence. Thousands of homes were damaged, and many North and South Carolina residents are still trying to take stock of the damage: removing moldy carpeting and furniture, replacing broken windows and shingles and clearing fallen trees.
But Hurricane Michael may complicate the cleanup efforts.
Although Michael won't directly hit the Carolinas, a tropical storm warning is in effect for the entire South Carolina coast, extending all the way up to Surf City, North Carolina, as of Wednesday morning. A tropical storm watch extends from Surf City to Duck, North Carolina.
"At this point, we're expecting impacts to be heavy, gusty winds throughout the state, more so on the coast," Keith Acree, a spokesperson with the North Carolina Emergency Management agency, told WRAL-TV. "We're concerned about things like falling trees in already saturated soil, we're concerned about power outages and we're concerned with flash flooding."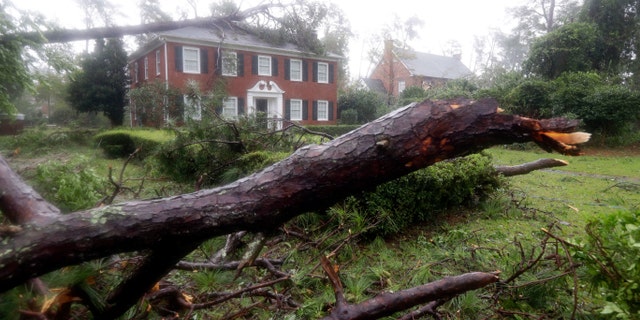 In Pender County, located on the coast of North Carolina just north of Wilmington, emergency management director Tom Collins said he expected "more damage and more debris" from Michael.
AHEAD OF HURRICANE FLORENCE, CAROLINIANS IGNORE CALLS TO EVACUATE FOR FINANCIAL, EMPLOYMENT REASONS
"What trees haven't fallen will probably fall. The river is still pretty high, so it will probably rise back up some as well," Collins told the Wilmington Star-News.
A county advisory urging residents to prepare was candid with those still struggling from Florence: "I know you do not want to hear this or even look at this update, but please start making preparations for a tropical event to hit the area around Thursday or Friday."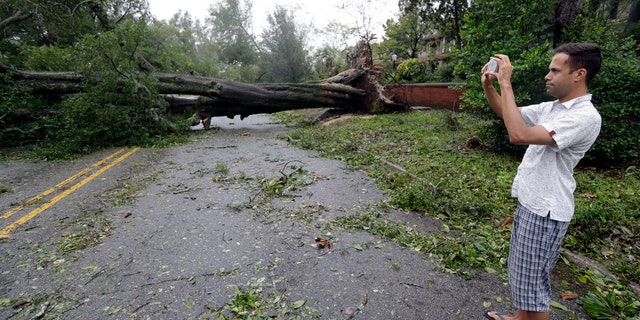 Shane Fernando lives near downtown Wilmington, where trees toppled by Florence blocked roads and fell into houses – including his.
"It is absolutely a concern for me, as my house is still tarped," Fernando told The Associated Press of the impending hurricane. "Of course that makes me anxious."
HURRICANE FLORENCE LASHES CAROLINAS; RESIDENTS SHARE FIRST, HARROWING VIDEOS OF STORM'S FURY
He said he had just finished drying out from the storm and negotiating with insurance adjusters – although he's had to pay some of the repair costs out of his own pocket.
In Cheraw, South Carolina, Police Chief Keith Thomas isn't worried so much about the Great Pee Dee River flooding, but the strong winds and saturated ground that could result from Michael. The small town prides itself on stately elms that have lined its streets for centuries.
"Everybody is saying 'not again,'" Thomas told The Associated Press. "Any amount of wind could topple over our older trees."
FLORENCE PUTS SOUTH CAROLINA REGIONS UNDER TROPICAL STORM ADVISORIES FOR FIRST TIME EVER
"I know you do not want to hear this or even look at this update, but please start making preparations for a tropical event to hit the area around Thursday or Friday."
More than 24,000 homeowners and renters in North Carolina have received FEMA housing assistance in the aftermath of Florence. Some public schools remain shuttered.
In South Carolina, Gov. Henry McMaster estimated to federal officials that Florence's damage would top $1 billion. Earlier this month, the state said about 1,600 homes — and counting — were damaged, including 55 that were destroyed.
As of Wednesday morning, Michael was about 90 miles southwest of Panama City, Florida, with maximum sustained winds of 145 mph, the National Hurricane Center said.
The Associated Press contributed to this report.