Hundreds to gather for funeral of 4 sisters killed in New York limo crash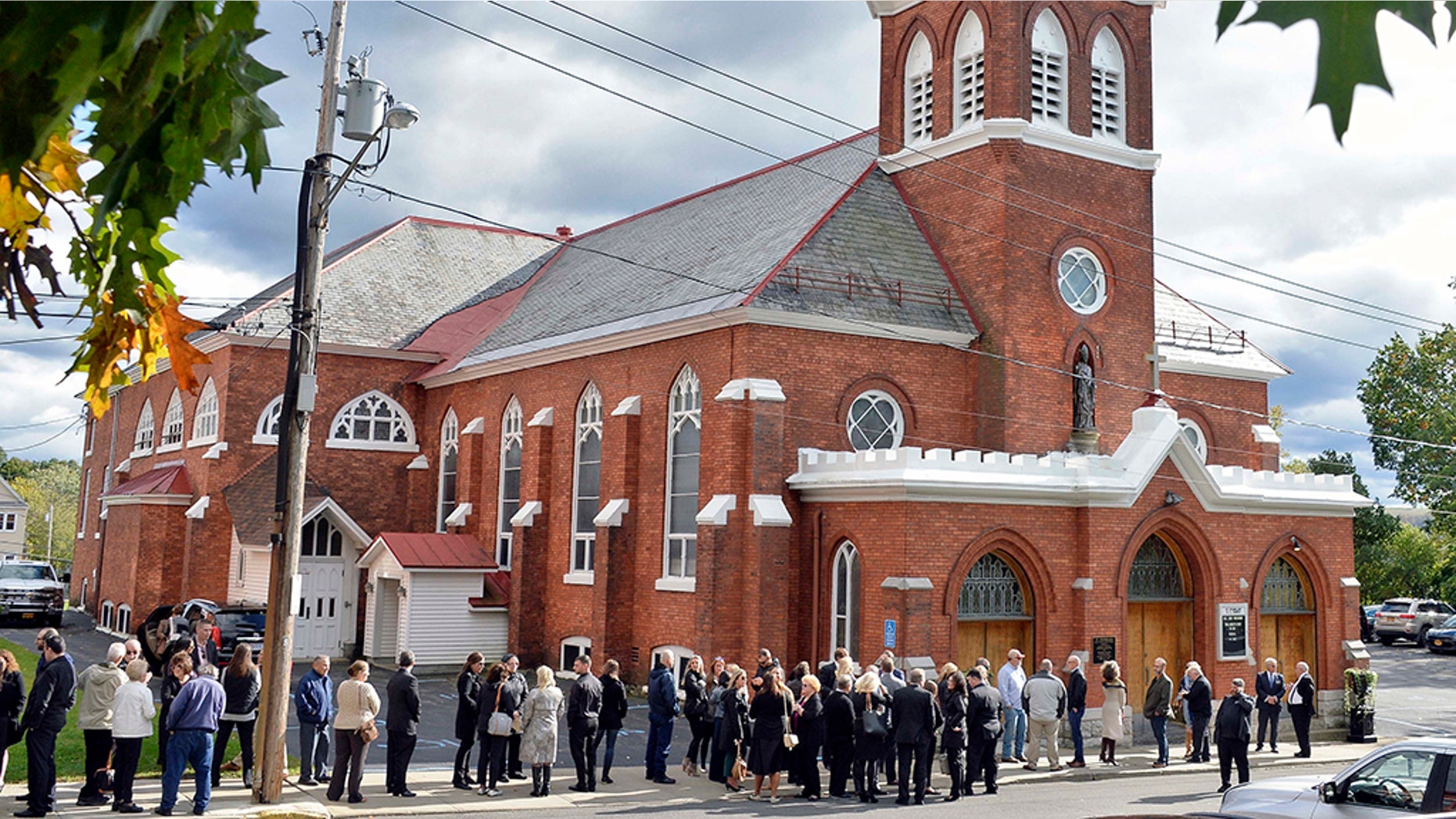 Hundreds of grief-stricken mourners are expected to attend a funeral Saturday for eight victims of the tragic New York limo crash--including four sisters.
The sisters — Amy King Steenburg, Alison King, Mary King Dyson and Abigail King Jackson — grew up near the church in the small city of Amsterdam, the New York Post reports.
The 1 p.m. funeral at St. Stanislaus Roman Catholic Church also includes three of their husbands and a brother-in-law who also perished in the deadly crash Oct. 6 in Schoharie. Their names are Adam Jackson, Robert Dyson, Axel Steenburg and Richard Steenburg.
The stretch limousine crashed on its way to a brewery to celebrate Amy's birthday. The driver, all 17 passengers and two pedestrians were killed.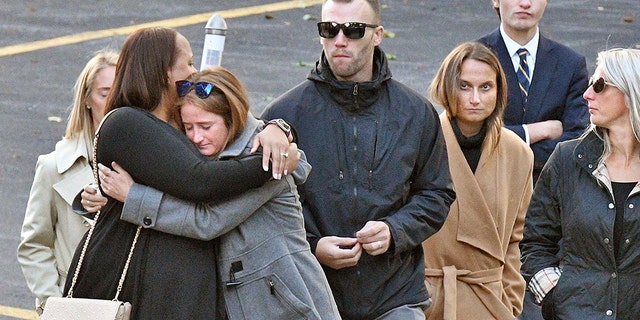 The church was also the setting Friday for a wake for the sisters and the other family members.
The Post reported that eight urns were placed at the front of the church, each accompanied by a victim's photograph.
A slow-moving line to enter the church wound its way around the block, with mourners united in grief and loss, WCBS-TV reported.
"I think if you're a mother, if you have children, you're united," mourner Karen Graziano told the station. "How can you not be united?"
Two other mourners, Phil and Ann Wickham, told the station that they saw the father of the sisters, Tom King, earlier this week.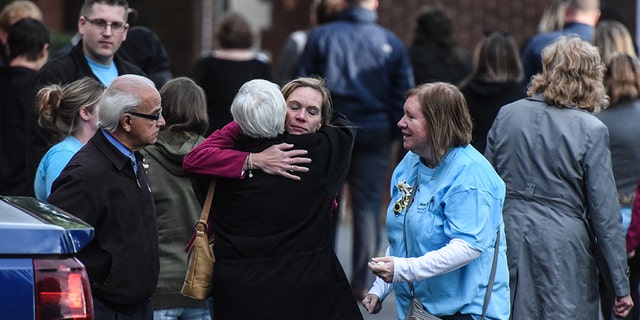 "I lost one son 22 years ago, I can't imagine losing four," said Ann.
"My heart just fell when I heard that," Phil told the station. "I mean, going to have a good time, do the right thing, and boom. And the loss of all the girls and their husbands…"
There was also a wake in Amsterdam on Friday for 31-year-old Patrick Cushing, WTEN-TV reported. His family wrote in an obituary that he "was a pure soul" who loved his family, friends and girlfriend in a "completely unconditional manner." His funeral is also Saturday.
The Dysons leave behind a toddler-age son and the Jacksons had two young girls. Amy and Axel were married in June.
While authorities continue to investigate the cause of the crash, prosecutors have charged the operator of the limo, Nauman Hussein, with criminally negligent homicide, saying he allowed an improperly licensed driver to operate an "unserviceable" vehicle.
Hussain, 28, was been released on $150,000 bond Wednesday after his arraignment. A judge had entered a not guilty plea for him.
The Associated Press contributed to this report.