House Passes 3-Week Deal to Fund DHS, Avoid Pay Lapse for Coast Guard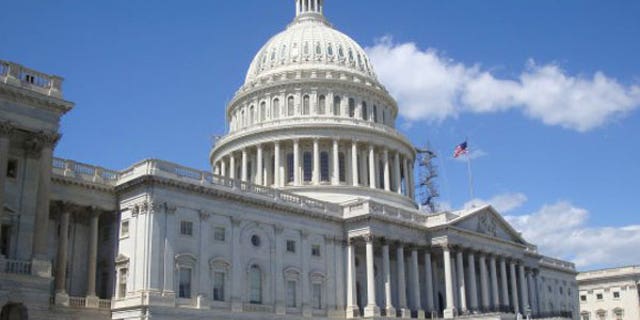 The House moved toward a deal Friday to fund the $40 billion Homeland Security Department for at least another three weeks and avoid pay cutoffs for 42,000 active duty members of the Coast Guard and 34,000 retirees.
Failure to reach a deal by midnight Friday on the proposed stopgap funding bill would force the Coast Guard and about 80 percent of DHS personnel to work without pay until a compromise could be reached.
The impasse came about from Republican moves to link Homeland funding to legislation to block President Obama's executive actions on immigration.
An early vote in the House on the three-week extension passed easily by a vote of 240-183.
"The House must pass this bill in short order to keep the lights on at the Department of Homeland Security in the near term," said Rep. Harold Rogers, R-Ky. "Hopefully, this will buy us this additional time that we clearly need."
Earlier, the Senate voted 68-31 to approve a full-year funding bill for Homeland that was free of the contentious provisions on immigration.
Without a deal, about 30,000 personnel at DHS would be furloughed at midnight Friday and another 200,000, including the Coast Guard men and women, would have to work without pay.
Earlier this week, Coast Guard Commandant Adm. Paul Zukunft warned that the Coast Guard operations in law enforcement to include drug interdictions and ship inspections would be curtailed if Congress failed to reach agreement on Homeland funding.
Zukunft said without a new budget the Coast Guard would be limited on routine law enforcement patrols and facility inspections, fisheries enforcement, mariner licensing and credentialing, vessel inspections and recreational boating safety.
"If our appropriations lapse, Coast Guard men and women standing watch globally will not be paid," Zukunft said in his message. "Further, over 6,000 valuable Coast Guard civilians -- or nearly three-quarters of our total civilian workforce -- will be furloughed, again with no guarantee of pay."
-- Richard Sisk can be reached at richard.sisk@military.com