Ground Zero 'Cleanup': 9/11 Attorneys Pocketing Over $400M
By ,
Published November 30, 2015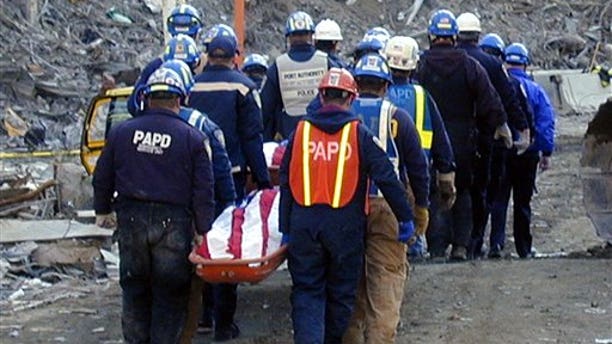 Attorneys for both the city and Ground Zero workers will reap more than $400 million combined -- with the law firm for most of the sick 9/11 workers expected to be paid at least $210.4 million, a Post review found.
The mega-fees are rolling in to Worby Groner Edelman & Napoli Bern, a law partnership that represents about 90 percent of the 10,500 cops, firefighters, hardhats and other 9/11 responders in a $637.5 million settlement with the city. The firm also signed deals worth $123 million with the Port Authority and five other entities.
Seven years ago, the firm faced off against lawyers for the city led by powerful firm Patton Boggs over a $1 billion federal fund to pay claims from the WTC cleanup. The defense tab has topped $200 million, with lawyers billing at rates up to $585 an hour.
"It's atrocious," said John Walcott, a retired NYPD detective with leukemia, who was the first to join the 9/11 suit, but bailed out of the settlement in disgust. "People are losing homes, sick and dying. The lawyers are just getting wealthier."
The lawyers' haul came under scrutiny last week when The Post reported that Worby Groner Edelman & Napoli Bern took $5,050 from office cleaner Edgar Galvis's $10,005 settlement with Merrill Lynch, including a 33.33 percent fee. The rest went to pay off Workers Compensation liens, the firm said. It sent Galvis a check for $0.00.
Click here to read more on this story from the New York Post.
https://www.foxnews.com/us/ground-zero-cleanup-9-11-attorneys-pocketing-over-400m