Ga. woman nearing execution: state parole board lets stand a decision denying her clemency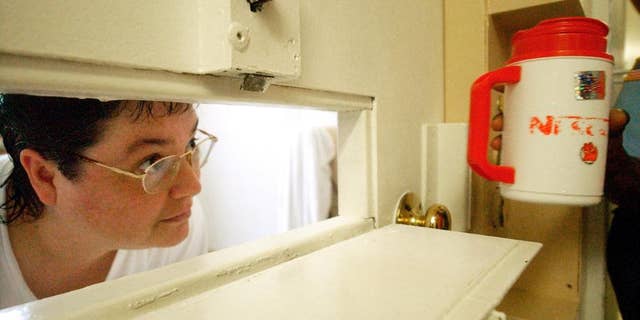 JACKSON, Ga. – The Georgia Board of Pardons and Paroles says it is standing by its decision to deny clemency to a woman set to be executed Monday evening.
The board denied clemency last week for Georgia's only woman on its death row, Kelly Renee Gissendaner. The board says in a statement Monday afternoon that, after careful consideration, it has voted to let its Feb. 25 decision stand.
Gissendaner's lawyers had submitted a last-minute motion asking the board to reconsider.
Barring a last-minute court reprieve, Gissendaner was scheduled to receive a lethal injection at 7 p.m. at the state prison in Jackson. Prosecutors said she plotted with her boyfriend, Gregory Owen, who stabbed Douglas Gissendaner to death in February 1997.
Owen pleaded guilty and was sentenced to serve life in prison. He will be eligible for parole in eight years.