Friend of Boston Marathon bomber expected to plead guilty to lying to FBI investigators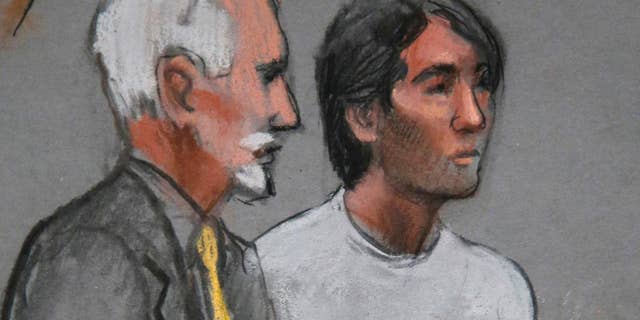 BOSTON – A friend of one of the Boston Marathon bombers is expected to plead guilty to a reduced charge of lying to the FBI.
Khairullozhon Matanov (hy-ROO'-luh-zhahn MAH'-tuh-nahf) is scheduled to appear Tuesday in federal court in Boston for a change of plea hearing.
Matanov was a close friend of Tamerlan Tsarnaev's (TAM'-ehr-luhn tsahr-NEYE'-ehvz) and an acquaintance of his younger brother, Dzhokhar (joh-HAHR'). Prosecutors say Matanov deceived authorities when questioned about his relationship with Tamerlan Tsarnaev in the days after the April 2013 bombings. Tamerlan died after a gunfight with police.
Matanov had been charged with lying and with deleting information from his computer.
His lawyer has not said if Matanov plans to testify in the ongoing death penalty trial of Dzhokhar Tsarnaev.
Matanov's lawyers say he went to police voluntarily.