Former CEO of gun rights group pleads guilty to gun trafficking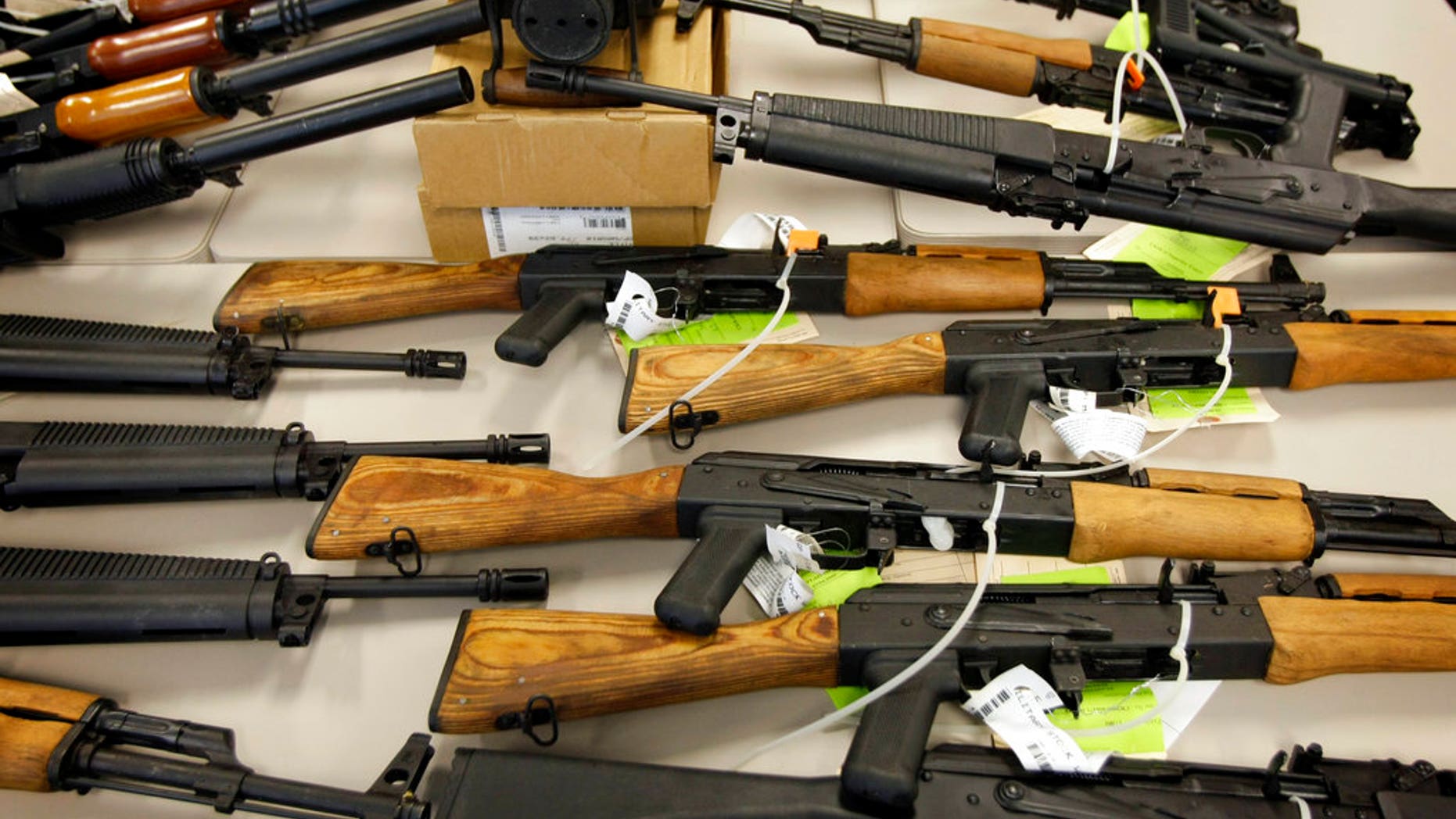 A former CEO of a gun rights organization in Southern California pleaded guilty this week to felony gun trafficking, prosecutors said.
According to court documents, San Diego resident Chad Clay Kipper, 34, lied about being an Arizona resident when he purchased 14 guns in that state in 2016. Prosecutors said Kipper brought the guns back to California and sold them for profit. 
CALIFORNIA GOVERNOR SIGNS BILL TO RAISE AGE REQUIREMENT TO 21 FOR PURCHASE OF RIFLES, SHOTGUNS
Kipper was the CEO of the Freedom Fighters Foundation, a gun rights and civil liberties group that owned a 22-acre private shooting range. Noise complaints prompted authorities to investigate the group in January, the San Diego Union-Tribune reported.
Amid the investigation, authorities discovered the California resident was not registered to own firearms but had made a purchase in Arizona, the U.S. Attorney's Office said. Per federal and state gun laws, it is illegal to lie on an application to buy firearms. Interstate gun purchases require a special license.
After pleading guilty to felony gun trafficking, Kipper forfeited 16 guns and was prohibited from possessing firearms, the Union-Tribune reported. He was sentenced to three years' probation.
Freedom Fighters Foundation is nonprofit group that describes itself "dedicated to the core principles of constitutionally limited government, conservative family values, free markets and individual liberty," according to its website.