Florida police rescue wounded dog tied to train tracks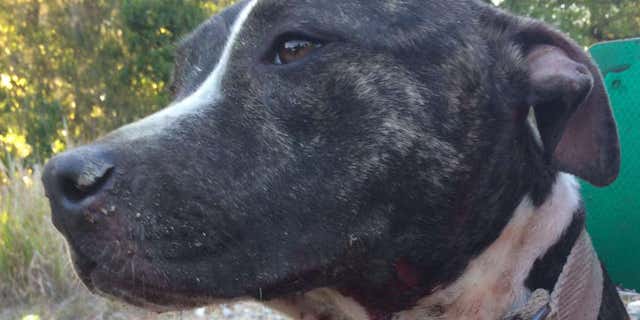 Florida police officers rescued a dog Wednesday night that was tied to train tracks and had been shot twice.
Tampa Police received calls about shots fired in Sulphur Springs in the evening. When the officers arrived, they found the dog tied to the tracks. The 2-year-old female mixed breed had been shot twice in the neck and tied to the tracks with a belt.
The officers immediately freed the dog and rushed her to emergency veterinary care, MyFoxTampaBay.com reports.
"This is an active train track," Tampa Police Lt. Michael Stout told MyFoxTampaBay.com. "The chances of a train on that track being able to stop in time are slim."
Stout said the dog lost a "critical" amount of blood.
The vets told police she is a "sweet, good tempered," dog expect the dog to survive. She is in stable condition, but will have to have a leg amputated.
Tampa police tweeted they named the dog, "R&R."
Police are looking for information regarding the dog's owner.
Click for more from MyFoxTampaBay.com