Florida man rescued after clinging to capsized boat for nearly 20 hours says he prayed, 'called on the Father'
A man in Florida, who spent nearly 20 hours clutching a rope on the side of a capsized boat before he was rescued, said Monday he just kept clinging to the side of the vessel and praying until help arrived.
Freddie Stills, 72, was fishing last Monday on Lake Monroe, located north of Orlando, when the conditions on the water became extremely rough.
"A bigger wave came and it just filled the back of the boat up and it just went down," Stills told FOX35.
The grandfather and Vietnam War veteran grabbed onto the boat while his friend, 73-year-old Earnest Jones, ended up in the water with a lifejacket on.
"Then he started drifting off and he told me to stay with the boat," Stills told FOX35.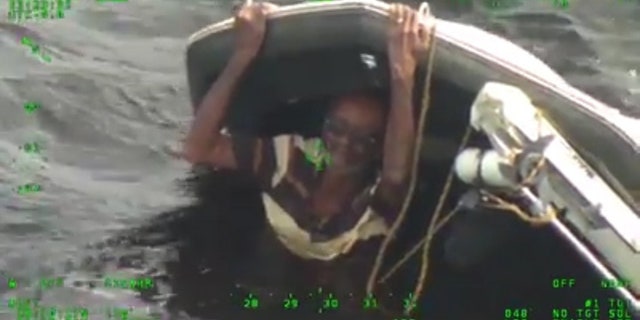 Stills held onto the boat for hours, even tying a rope to the vessel so he could sit on it like a swing as nightfall approached.
COLORADO MARRIAGE PROPOSAL ON MOUNTAIN ENDS WITH RESCUE OF TEXAS COUPLE
"I done prayed, and called on the Father and he answered," he said.
That answer came the next morning when Stills said he heard a helicopter overhead and a rescue boat came to pluck him from the water. He was then hospitalized for five days.
Stills later found out that his friend did not survive after drifting off in the lifejacket. The Volusia County Sheriff's Office said that Jones' body was recovered from the lake on Tuesday. Stills said both he and Jones served in the Vietnam War and had known each other since the 60s.
"I miss him," he told FOX35.