Florida driver escapes injury after plywood impales car windshield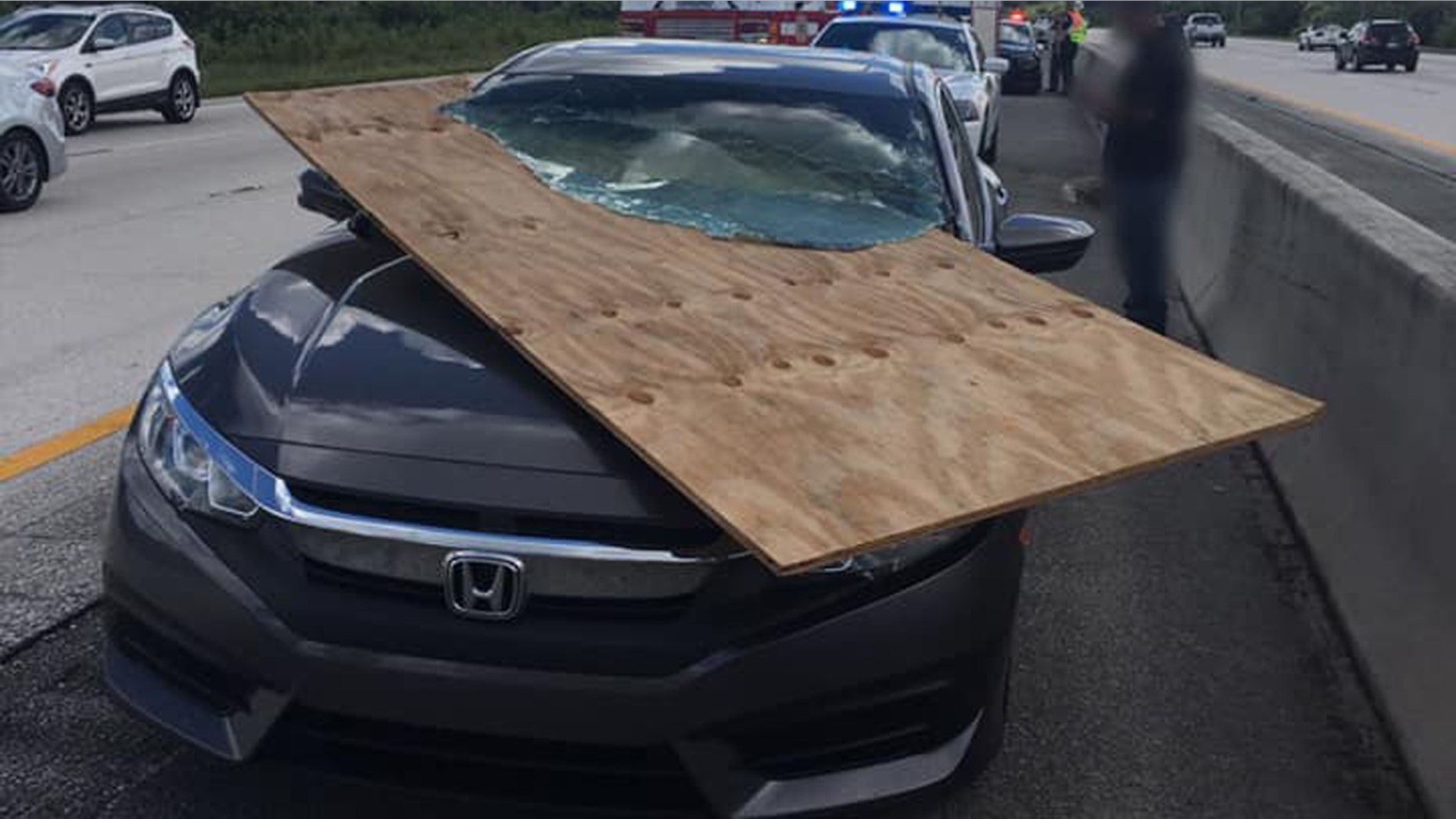 A driver in Florida is lucky to be alive after a large piece of plywood ended up impaled in her vehicle's windshield.
The Brevard County Fire Rescue said in a Facebook post the incident took place on Interstate 95 in Rockledge, located about 20 miles south of Titusville on the state's Atlantic Coast.
"One lucky motorist!," the agency wrote in the Facebook post. "BCFR crews responded on Interstate 95 MM 197 near Rockledge this afternoon and found this; a piece of plywood impaled in a vehicles windshield."
The plywood board was much wider than the vehicle and was hanging off either end of the car.
CALIFORNIA BUS CRASH LEAVES APPROXIMATELY 40 PEOPLE HURT
The driver, identified by Florida Today as 35-year-old Rebecca Burgman, had minor injuries but refused treatment at the scene.
The Florida Highway Patrol told the newspaper a truck driven by Jaime Riveira, 51, was hauling the plywood when it came loose and struck the car. Riveira has been ticketed for faulty equipment in failing to secure his load, the newspaper reported.