Flight crew killed in Black Hawk training crash identified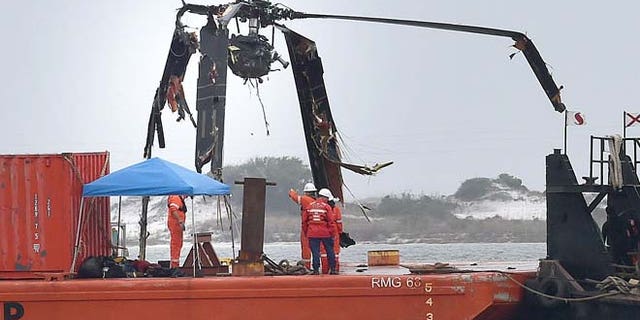 NEW ORLEANS – The Louisiana National Guard has released the names of the four-person flight crew of a Black Hawk helicopter that crashed in the Santa Rosa Sound along Florida's Panhandle in a nighttime training exercise in dense fog last week with seven elite Marines aboard.
All eleven on the Black Hawk were killed when the helicopter crashed into about 25 feet of water in the channel of the sound.
Three members of the flight crew were from Louisiana and one was from Virginia.
Piloting the helicopter were Chief Warrant Officer George Wayne Griffin Jr. of Delhi, 37, and Chief Warrant Officer George David Strother of Alexandria, 44. Both were decorated veteran pilots.
Also killed were Staff Sgt. Lance Bergeron, 40, of Thibodaux and Staff Sgt. Thomas Florich, Fairfax, Virginia.