Female MS-13 gang member, 18, told teen girl 'don't forget my name' in video confession of brutal killing
By Travis Fedschun, ,
Published January 11, 2018
A teenage member of the MS-13 street gang, who sought to avenge the murder of her boyfriend by killing a 15-year-old girl, chillingly told her victim "don't forget my name" just before stabbing the girl more than a dozen times, according to interrogation video released Wednesday.
Venus Romero Iraheta, who was 17 at the time of the January 2017 murder, pleaded guilty Monday in a Virginia courtroom to first-degree murder, abduction and criminal street gang participation in the slaying of Damaris Alexandra Reyes Rivas.
"I grabbed her by the throat and I couldn't help but hit her," Iraheta, who was charged as an adult, told police in video released to FOX5 DC.
The video was recorded on Valentine's Day 2017 during her interrogation by Fairfax County Police. Iraheta originally denied being responsible for Reyes Rivas' death but later confessed to the crime.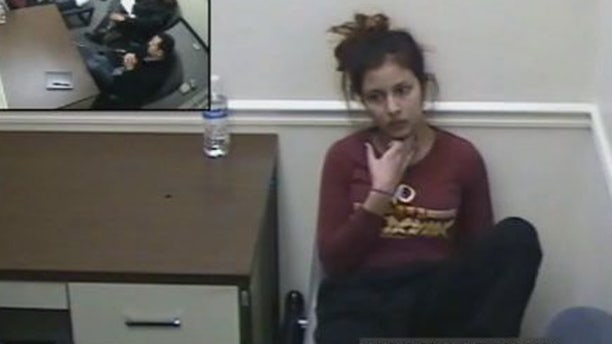 Through a translator, Iraheta said she told Reyes Rivas: "'You're going to remember me until the day we see each other in hell. Don't forget my name.' And I told her my full name and I told her my nickname. And I told it to her and I told her to 'never forget who I was.' I told her 'someday, we were going to see each other again.'"
"I left the knife in her neck."
When an officer asked what happened next, Iraheta replied in English: "I killed her."
During a follow-up question on how she killed the 15-year-old, Iraheta told cops she committed the murder "with a knife."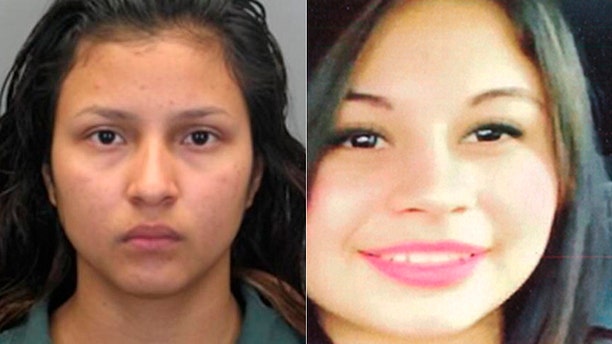 Court documents obtained by FOX5 show Reyes Rivas, who was a student at Watkins Mill High School in Gaithersburg, Md., was taken from her home in Maryland in January 2017 to Lake Accotink Park in Fairfax County, Va. -- where several MS-13 gang members were waiting for her.
MS-13 GANG MEMBER WHO STABBED 15-YEAR-OLD GIRL 13 TIMES, SLICED OFF TATTOO, PLEADS GUILTY TO MURDER
"I asked her if at any time she had something to do with Christian," Iraheta told interrogators in the newly released video, referring to her dead boyfriend. "She said 'yes.' I said 'I'm not going to forgive you'… I told her, 'I warned you not to mess with me. I told you not to mess with Christian. I told you to stay away from him or you would see what would happen. You don't play with me.' So I hit her. I kept hitting her. Until [the other gang members] stopped me."
Reyes Rivas then was forced to walk through the snow without her shoes and shirt before Iraheta sliced a tattoo off Reyes Rivas' hand that Iraheta's boyfriend had given to the teen.
The 15-year-old was then taken to a wooded area where Iraheta and the group stabbed her repeatedly in the stomach, chest and neck, officials said.
"I left the knife in her neck," Iraheta told police. She said she eventually took it out and gave it to someone else.
As Reyes Rivas lay dying near an Interstate 495 overpass, authorities said two others stabbed her in the neck with a sharpened stake. In all, officials said Reyes Rivas was stabbed 19 times before her body was placed in a shallow puddle and covered with railroad ties.
MS-13 COHORTS PLEAD GUILTY IN VICIOUS REVENGE KILLING OF 15-YEAR-OLD VIRGINIA GIRL
"Does [the murder] bother you?" interrogators asked. Iraheta just shook her head.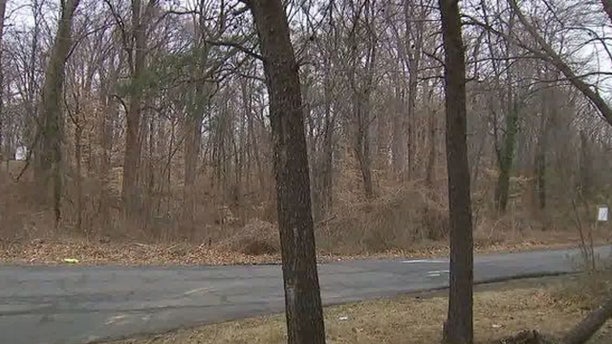 The brutal killing was recorded on video and was intended to be sent to MS-13 leadership in El Salvador so the group could be promoted within the ranks of the gang, according to FOX5. Officials said the video was recovered from Apple's Cloud and was a key part of the investigation. Iraheta faces a maximum of life in prison plus 20 years when she is sentenced May 25.
In October, three other MS-13 affiliates pleaded guilty to their roles in the savage murder.
As part of a deal with prosecutors, Cindy Blanco Hernandez, 19, Aldair J. Miranda Carcamo, 18, and Emerson Fugon Lopez, 17, pleaded guilty to a host of charges that included abduction and, in two instances, gang participation. They are expected to be sentenced May 5, 2018.
https://www.foxnews.com/us/female-ms-13-gang-member-18-told-teen-girl-dont-forget-my-name-in-video-confession-of-brutal-killing