Federal prosecutors allege that friend tied marathon bombing suspect to 2011 triple murder
By ,
Published December 01, 2015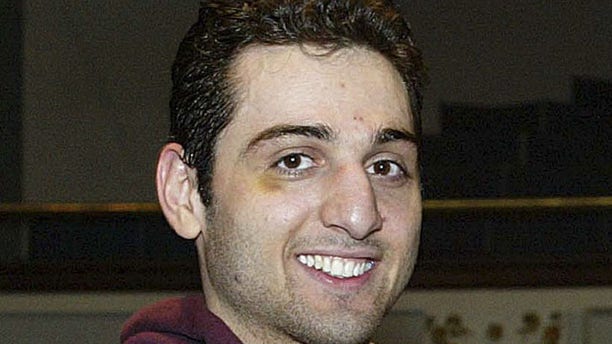 Federal prosecutors have alleged that one of the two suspects in April's Boston Marathon bombing was implicated in a 2011 triple murder by a friend who was shot and killed by an FBI agent during questioning earlier this year.
The disclosure that Tamerlan Tsarnaev "participated" in the killings in Waltham, Mass., was made Monday in the case against Tamerlan's younger brother, Dzhokhar Tsarnaev. Prosecutors are attempting to block a motion by Dzhokhar Tsarnaev's defense team to force the government to turn over information related to the 2011 killings. MyFoxBoston.com reports that the defense team is seeking to use the records to help the younger Tsarnaev avoid the death penalty. A judge's ruling on the motion is pending.
"The government has already disclosed to Tsarnaev that, according to [Ibrahim] Todashev, Tamerlan Tsarnaev participated in the Waltham triple homicide,"prosecutors wrote, according to the Associated Press. "Any benefit to Tsarnaev of knowing more about the precise 'nature and extent' of his brother's involvement does not outweigh the potential harm of exposing details of an ongoing investigation into an extremely serious crime, especially at this stage of the proceeding."
Todashev, a friend of Tamerlan Tsarnaev's was shot and killed by an FBI agent while being interviewed by the FBI and Massachusetts State Police at his apartment in Orlando, Florida this past May.
Authorities have released very little information about the circumstances of Todashev's death. Boston Police Commissioner Edward Davis told The Boston Globe that Todashev was being questioned about the Waltham murders when he was shot. The paper also reported at the time that Todashev had allegedly lunged at his interviews with a blade when he was shot.
An attorney for Todashev's family told MyFoxBoston.com that he does not know what Todashev told authorities and does not know who committed the murders.
The case has remained officially unsolved since three men, 25-year-old Brendan Mess, 31-year-old Erik Weissman, and 37-year-old Raphael Teken were found with their throats slit and covered with marijuana. Police have long believed that the murders were not random. Mess and Tsarnaev were friends who were both boxers.
The possibility that Tamerlan Tsarnaev may have played a role in the killings surfaced soon after he was killed in the early morning hours of this past April 19, following a shootout with authorities in the Boston suburb of Watertown. Four days earlier, prosecutors say that the Tsarnaev brothers detonated two bombs near the finish line of the annual race, killing three people and injuring more than 260.
The Associated Press contributed to this report
Click for more from MyFoxBoston.com 
https://www.foxnews.com/us/federal-prosecutors-allege-that-friend-tied-marathon-bombing-suspect-to-2011-triple-murder